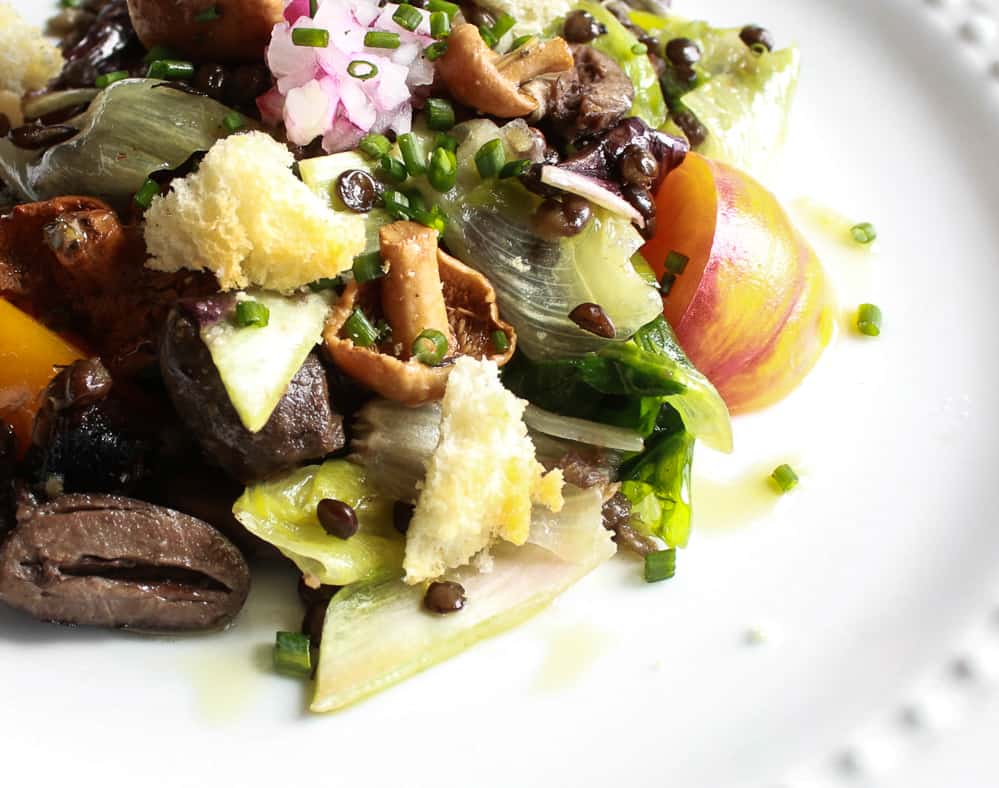 As the head of purchasing for the restaurant I have plenty of local purveyors I buy food from but there's one that stands out from the others. He isn't technically local, but he might as well be.
His name is George Weppler, and in the Twin Cities there's plenty of restaurants that would like to buy from him, but only a few that are allowed the privilege, I'm one of the later-a perk I've carried with me from my interaction with him at Heartland where I was previously sous chef.
What's special about George is that 1: he's 80 years old, and 2: he air-freights his produce across the country from his farm in rural Oregon. But it's more than that. When the boxes from George would arrive weekly at Heartland we'd say that the "Shangri-La" delivery had arrived. Every Thursday was like Christmas with giant boxes filled with carefully wrapped, meticulously cared for produce.
On a given week there might be teeny-tiny carrots with circular roots (called Romeo carrots) bags of selected lettuce he calls the "GWL" mix short for George Weppler Lettuce, formanova beets, baby white beets, 3 different varieties of cress, I could go on.
Every week, the mixture changes, and the beautiful part about ordering is that I really don't even do any with him, the stuff just shows up-a sort of portal to the perfect garden of a man who lives across the country.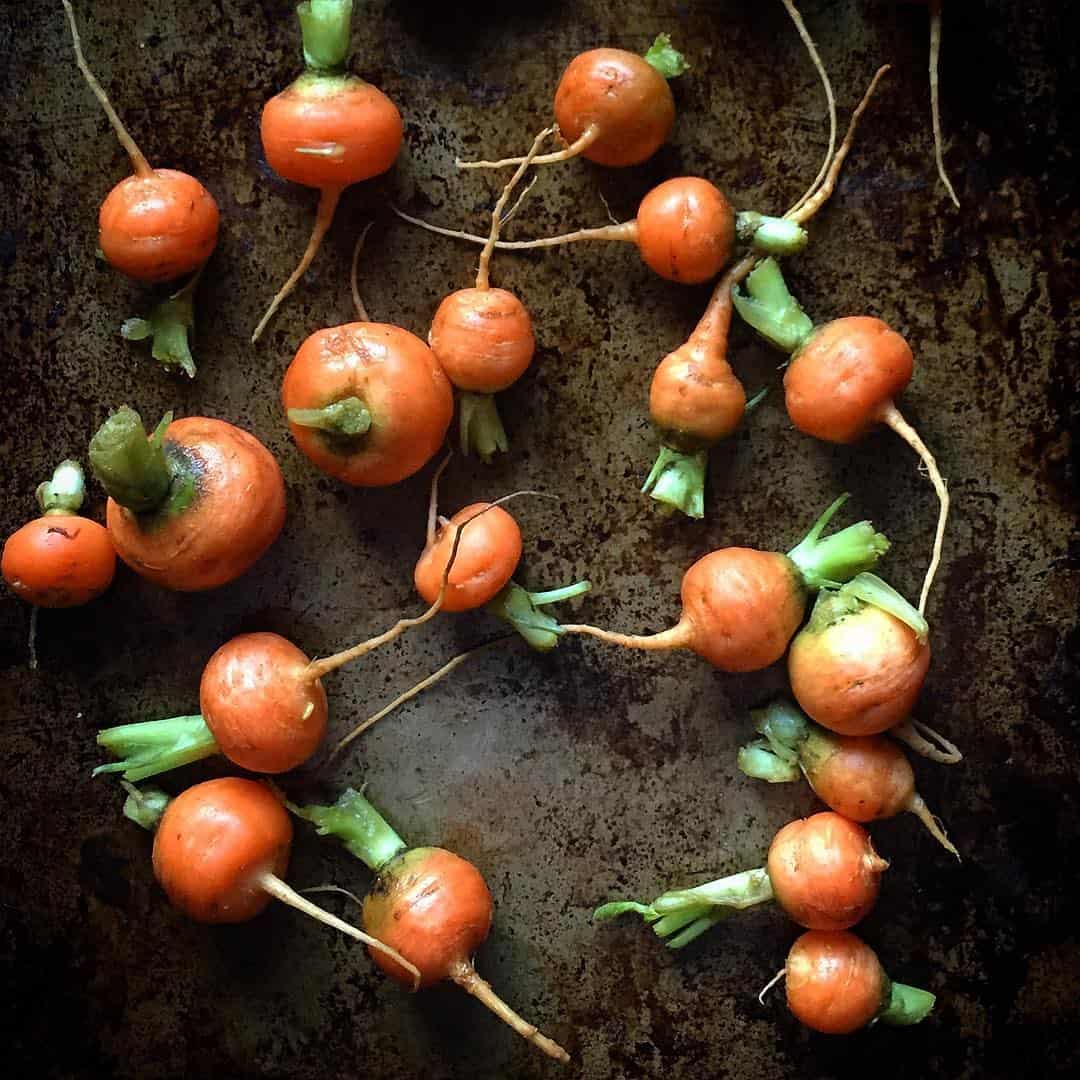 Every year I can remember, George hints that this will be his last year. His is a small production operation, with plenty of labor involved, and did I mention he's 80?!
He always sends small amounts of everything, so I dig through the boxes of produce and try to figure out where it will fit on the menu. It was more difficult at the Salt Cellar to incorporate his things, but now at Lucia's I reprint the menu as I please, and we might print up to four different menus a day if needed. Basically, it's the perfect way for me to showcase George's small-batch products.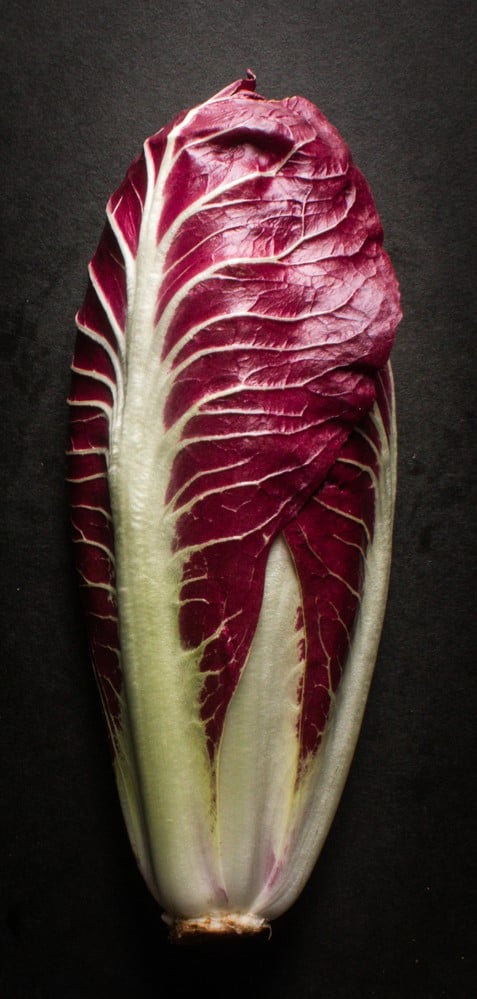 Here's the first thing I made inspired by George's stuff at Lucia's-a salad based off his Treviso radicchio and escarole. Both plants are types of bitter chicory known for being harvested in colder weather, and made a great blend gently wilted with something I have no short of at Lucia's-chicken offal, since we go through about 150 chickens a week.
The hedgehog mushrooms as well as chanterelles are in full force now in Oregon, and I'm more than happy to open up a bag here and there with my lettuces too.
It's a bit of a hodgepodge, and reminds me of salads I make when I'm rummaging around a friend's refrigerator. A little of this, a little of that is how some of the most inspired food is born, instinctively and in the moment.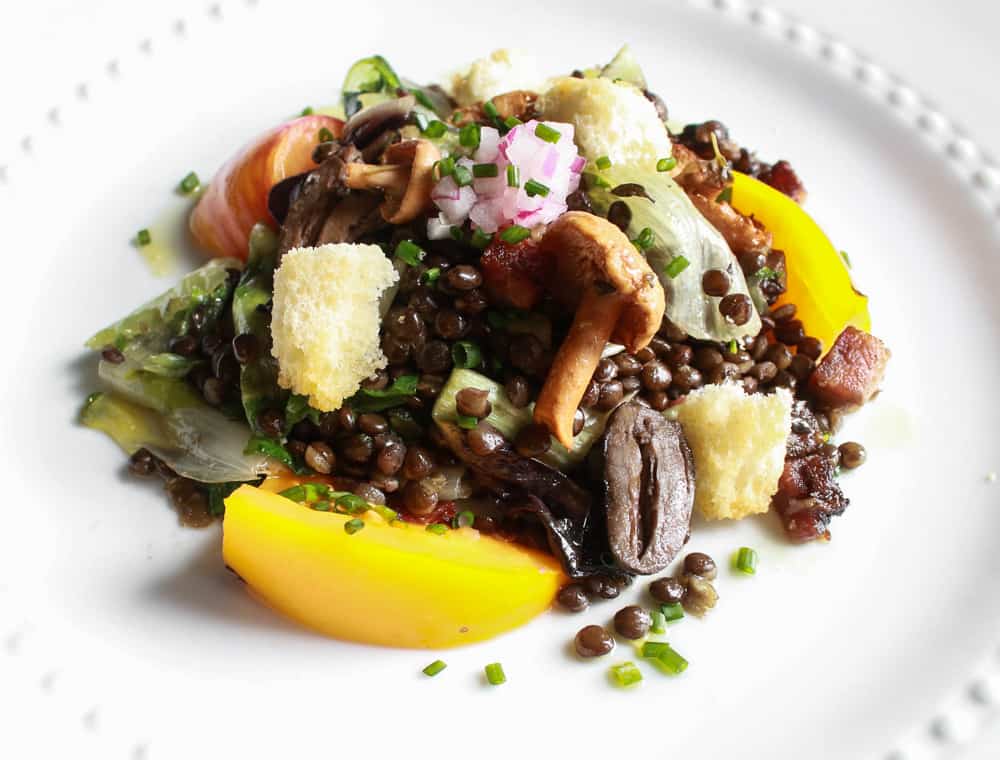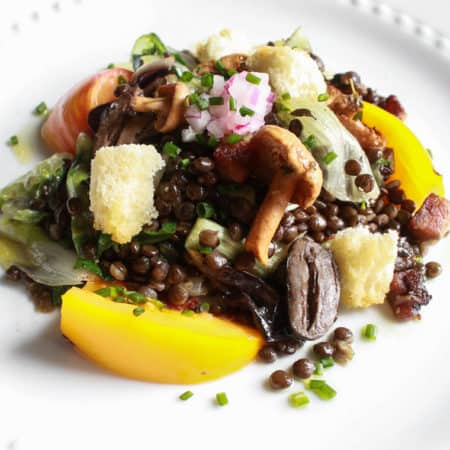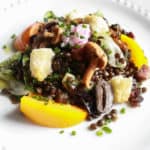 Print Recipe
Winter Greens, Lentils, Chicken Heart Confit, and Hedgehog Mushrooms
Serves 4 as an appetizer, or 2 as a light entrée
Ingredients
½

cup

black lentils

3

cups

escarole

cut into 1 inch pieces

1

cup

treviso radicchio

cut into 1 inch pieces

10

confit chicken hearts

halved (recipe follows)

3

cups

vegetable broth or water

4

ounces

slab bacon

⅛

cup

red onion

diced ¼ inch and mixed with 2 teaspoons of red wine vinegar

2 

teaspoons

red wine vinegar

plus more to taste if needed (I use the Beaufort brand)

Kosher salt and fresh ground black pepper

Fresh cut chives

to garnish

A few slices of heirloom tomato

to garnish

Small hand torn croutons

to garnish (optional)

A few small pickled hedgehog mushrooms

warmed, to garnish (see my recipe for hedgehog conserve here)

extra virgin olive oil

a tablespoon or so to garnish (optional)
Instructions
Cook the lentils in lightly salted vegetable broth until just tender. Meanwhile, render the bacon until crisp. If it looks like there is a lot of fat in the pan, drain some off until only a tablespoon or two remain. (my homemade bacon I use is more lean generally than commercial bacon)

Add the chicken hearts and lentils to the pan and warm through, then add the red wine vinegar and stir to combine. Taste the mixture, it should be nicely balanced, with just a touch of acid. Add the escarole and treviso to the pan and cover, reducing the heat to low, and cook until just wilted.

Stir the mixture, taste for seasoning and adjust as needed, then divide equally between four gently warmed plates. garnish each plate with a few hunks of heirloom tomato a sprinkle of the diced red onion, chives, croutons, olive oil, warm hedgehog mushrooms and serve immediately.
Notes
Since I wrote this up I've made the salad at least four different ways. currently it's on the menu with pieces of pulled chicken tossed in, and topped with a dollop of creme fraiche, the croutons and minced pickled onion have since been removed. Tomorrow it will be different still as I'm running out of escarole. You'll need chicken confit heart confit or gizzards to make this, see my recipe here. 
More
The Forager's Guide to Hedgehog Mushrooms