Lobster Mushrooms
These typically large, contorted looking mushrooms are actually the product of one mushroom affecting another. Most knowledge points to them being the product of the fungus hypomyces lactiflourum infecting a species of russula or lactarius.
When the infected mushroom's mycelium attempts to create a mushroom, it instead forms twisted versions of itself, with a red coating that turns food cooked with it a deep yellow, like saffron or paprika. Their name is usually said to be due to their coloring, but lobster mushrooms definitely do have a slight shellfish aroma and quality, similar to some typical russula and lactarius species you may eat. They fruit in the fall in Minnesota where I live, after the chanterelles and just before the hen of the woods. I usually find them in mixed forest areas, typically with aspen or birch.
Lobster mushrooms have a delicious, crunchy texture when cooked, and they are meaty enough to be a stand in for protein in vegetarian entrees.
Lobster Mushroom Recipes
Dried lobster mushrooms make a great soup. As a fun play on lobster bisque, I crafted this. It is a mild soup, pleasantly mushroomy, and technically vegan if you don't use the croutons, but its much better with them.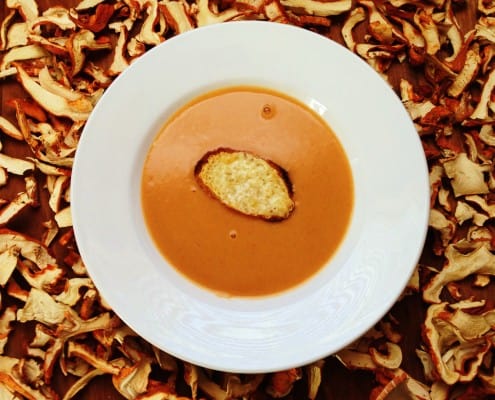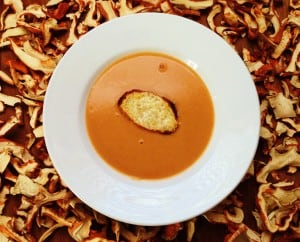 This is a fun play on surf and turf. There aren't any oceans near Minnesota, so I use a little poetic license to apply this theme to ingredients found in our woods. It also a fun variation on how one can make a simple dish of steak and mushrooms, to be accompanied by some side dishes.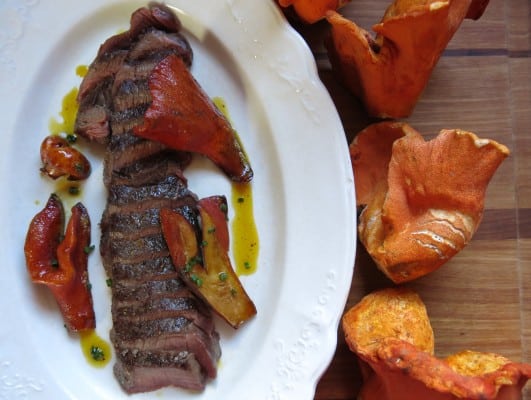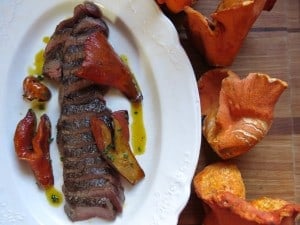 Lobster mushrooms are big enough to fill the role of meat in a meal. Here I outline a very simple recipe for serving them braised whole, alongside cooked wheatberries, wild spinach, and a the jus from cooking the mushroom itself.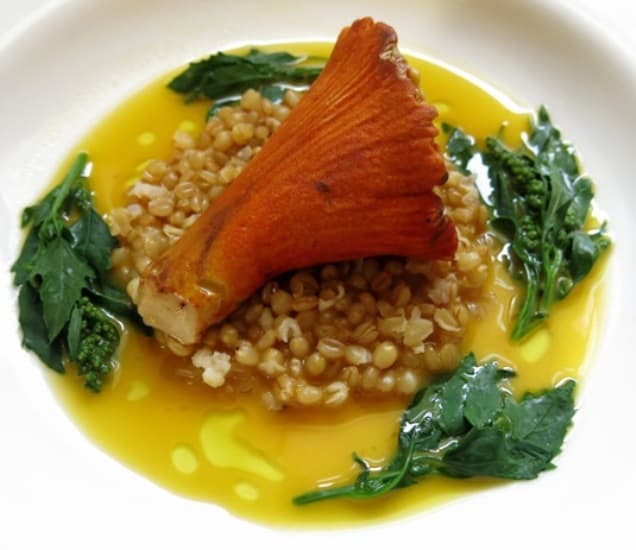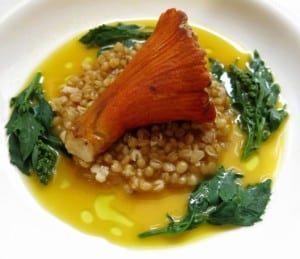 A duxelle is a classic way of cooking large amounts of mushrooms. Here I give you a rundown on how you can make some with your harvest of dried wild mushrooms. When dried, the shrimpy aroma of lobster mushrooms is intensified.