These  are the first mushrooms I ever picked in the wild. Big orange blobs oozing out of a tree. I had seen them before, and had actually had someone give me some to cook, but had disregarded them, not knowing truly what they were.
Chickens will always be in the category of easiest mushrooms to hunt and pick. Their vivid color and lack of any even slightly poisonous species (except those that grow on hemlock, which I have never seen) make them easy to identify with little to no knowledge of mycological terms.
If you live in an are with oak trees, you will have chicken of the woods. As you grow in confidence with your identification skills and hone your mushroom hunter's eye, you will see them everywhere, fruiting quickly after Spring has passed. Read more about chickens
Chicken of the woods mushroom recipes
Chickens give us a number of fun things to work with, firstly their name; the texture when young is similar to chicken. Their color is also exciting to work with, they do not discolor or turn brown/black like many mushrooms, instead they stay a beautiful orange/yellow, or reddish orange if you have picked a laetiporus cincinnatus. The flavor cannot be overlooked either, it is a high caliber mushroom, aromatic with citrus notes, prized young specimens will exude an aromatic yellow juice when cut which has a particular aroma, I liken it to orange and citrus.
This is a play on the chicken texture. To go further with the poetic license, I served it with braised wild greens and bacon gravy, but it is wonderful for a vegetarian entree.
A late winter left us with a stunted growing season a while back. Curiously though, ingredient combinations arose I do not typically see. I had never before cooked chicken of the woods with the green vegetables of spring. Here it is.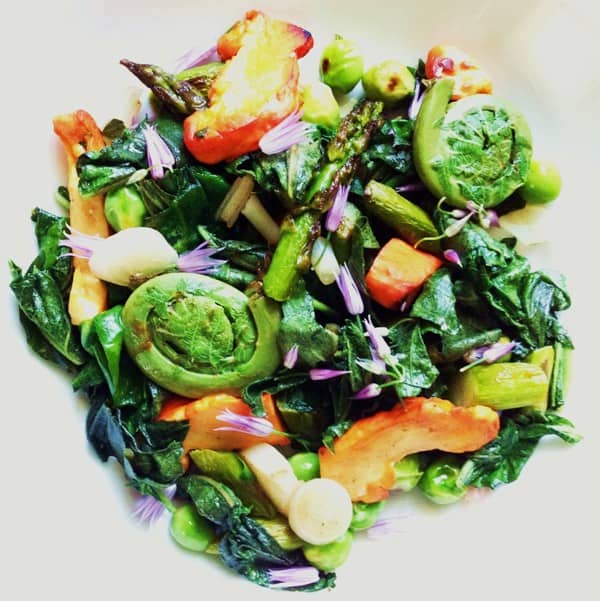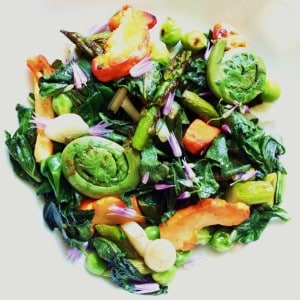 Let me tell you, I see people hauling garbage bags out of the woods ever year, full of chickens. These are not the chickens they are taking. Should you ever come across chicken of the woods so small you feel bad about picking them, don't feel bad, just pickle them and keep them as a trophy. The soft, tender texture of young mushroom pickles will astound you.