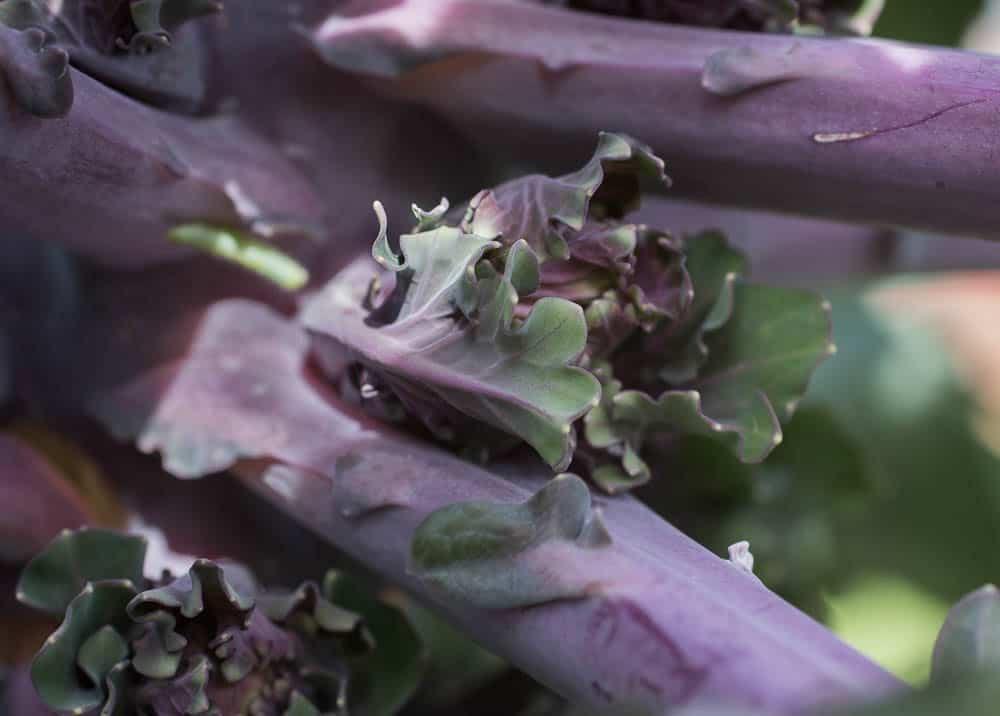 Imagine for a moment the wonder that could be if Brussels sprouts and kale had little babies. Now, contain your excitement, because it is a thing, and has been for a number of years. They also go by the name of kalettes, and they've been popping up all over the place, from conventional grocery stores to Trader Joe's.
There's a little misunderstanding about them, and their true origin. For marketing purposes (see my opening paragraph 🙂 they're usually referred to as a "cross between Brussels sprouts and kale, a misleading phrase that I've seen used by small, organic farmers and conventional broadline purveyors alike.
Just like everyone else, hearing that they're a cross between two plants made me assume that in order to get some or have a farmer grow some for me at a restaurant, it might require some funky planting techniques, manipulation, or some other adjustment to a farm's processes.
With the exception of a couple herbs, I haven't had very good success getting farmers to grow interesting things and by the same token, I know many farmers will complain that they haven't had success getting chef's to buy things they've grown especially for them. I think a form of growing contract might be a nice mutually beneficial arrangement, but that's outside the scope of this post.
Back to the wee kale sprouts. This fall I was walking through the gardens at the farm in Menomonie, getting ready to pick a few Brussels sprouts. As I picked I wandered through the different gardens, looking at the different plantings of Brussels, cabbage and kale. When I went up to the kale, I noticed at the base of the stalks where the greens had been harvested in the past few weeks there was new growth. I started to feel the excitement that comes with a paradigm shift, the sort of discovery that makes something old seem completely new. Here's what I understood as a new truth:
Kale sprouts are not a futuristic cross between Brussels sprouts and kale. The only similarity/connection between Brussels and kale sprouts is in the stage when they're harvested.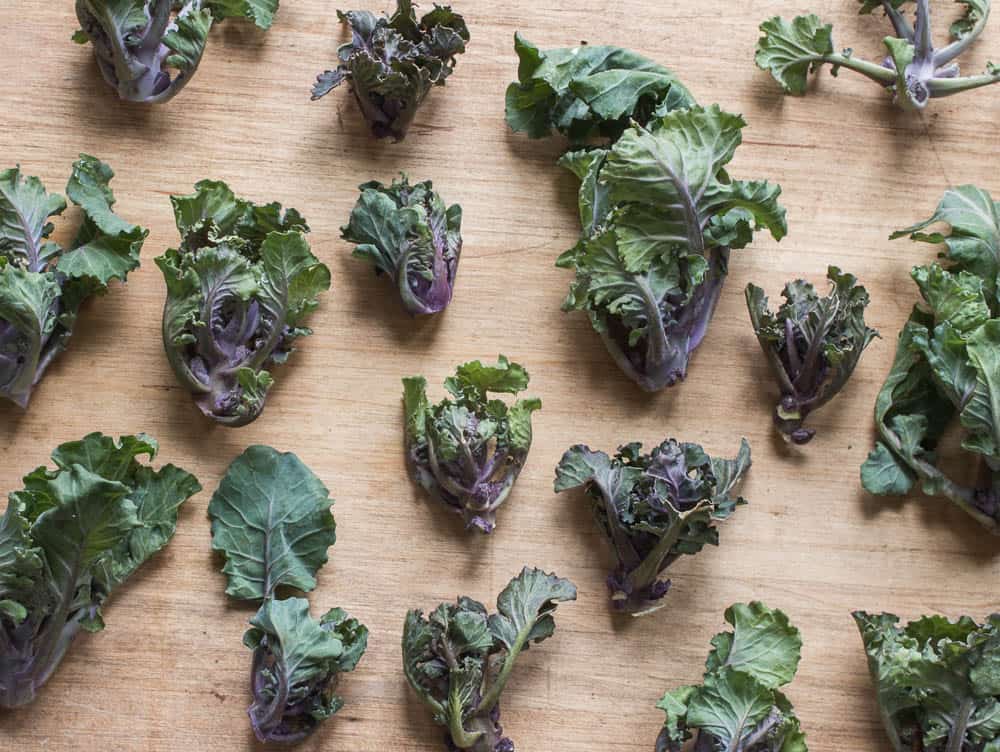 Conversely, as kale sprouts are kale harvested young, you can see new possibilities for working with Brussels sprouts by seeing them mature. The leaves become larger, the small heads on the stalks loosen and grow in size, lending themselves to cooking methods you might use with cabbages or other leafy greens, like kale. Maybe I can take some shots of that next year.
As far as cooking the kale sprouts, from a culinary perspective, you have 2 different vegetables in one here, a firm stem that requires extended cooking, and fluffy, tender leaves that cook very fast. There are a few recipes online that suggest roasting your little kale sprouts to crunchy nubbins, but I find roasting too aggressive for delicate sprouts like this, personal opinion.
Instead, I use a two step process you could call the pan-steam, it's really simple, all you need is a pan with a lid. From there, you just put them on a plate and eat them as part of a dish, I don't usually do anything else to them at all, I think they're just perfect the way nature made them. They do make fun pickles though.
Pan Steamed Kale Sprouts or Kalettes 
Ingredients 
2 handfuls of kale sprouts
Kosher salt and fresh ground black pepper, to taste
A tablespoon of butter or oil
¼ cup stock, wine, or water
Method
Score the stems of the kale sprouts with an X to help them cook evenly, and trim any excess large leaves if you want. Warm the butter or oil in the pan on medium heat, then add the kale sprouts and season lightly. Toss the kale sprouts to coat with the fat, and cook for 2 minutes, watching closely to prevent the leaves from browning. Add the liquid to the pan and cover, then cook for 3-4 minutes more on medium heat, or until the sprouts are just tender. Double check the seasoning and adjust as needed, then serve immediately. If the kalettes seem a bit wet, blot them quickly on a towel before plating, or plate with a slotted spoon.