Yes, matsutake grow in Minnesota and the Midwest, but they're difficult to find. In this post, and my follow up Hunting the Minnesota Matsutake II, I explain how to find them.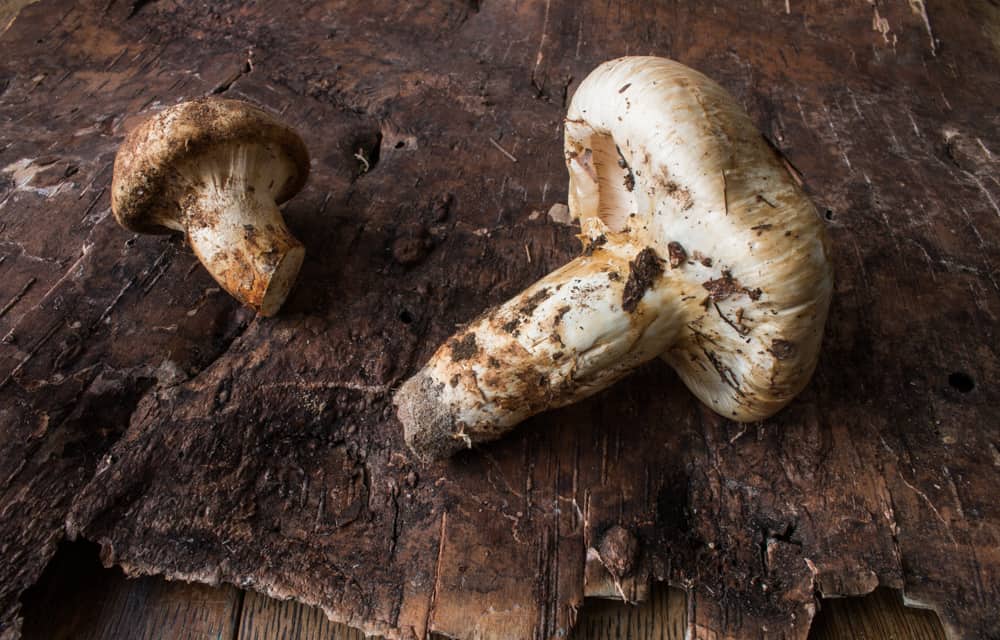 I get a lot of messages about mushrooms, as well as pictures and inquiries, both from regular readers and also from the occasional random person. Most of the time, they're what you would expect: a picture of a nondescript mushroom and a question along the lines of "What is this and can I eat it?"
I do my best to answer every inquiry and provide additional information when I can. The way I see it, both helping beginners and sharing insights with experienced hunters is part of my job.
That being said, most of the photo inquiries people send me can be answered quickly with a few canned responses.
Don't eat that, it's poisonous.
Don't eat that, it's rotten and decayed.
Don't eat that, I don't know what it is.
Don't eat that, but send me your GPS location.
Okay, the last one is a joke, but you get the picture.
In the fall of 2015, I got a message that was out of the ordinary, something to the tune of "Hi Chef! I live in Wisconsin and found some Matsutake. You should come pick some with me next year!"
I struggled to find a combination of expletives to convey my excitement.
Quick history for newbees:
If you don't know your hierarchy of prized wild mushrooms, matsutake (Matsies for short) are basically the national mushroom of Japan and the most expensive mushroom in the world (since truffles are not technically a mushroom).
In Japan, they're collected in the fall, but harvests there have begun to dwindle in recent history, and now matsutake are harvested and imported from a number of different places, notably South Korea and the American Pacific Northwest (which is where the first matsutake I ever cooked came from).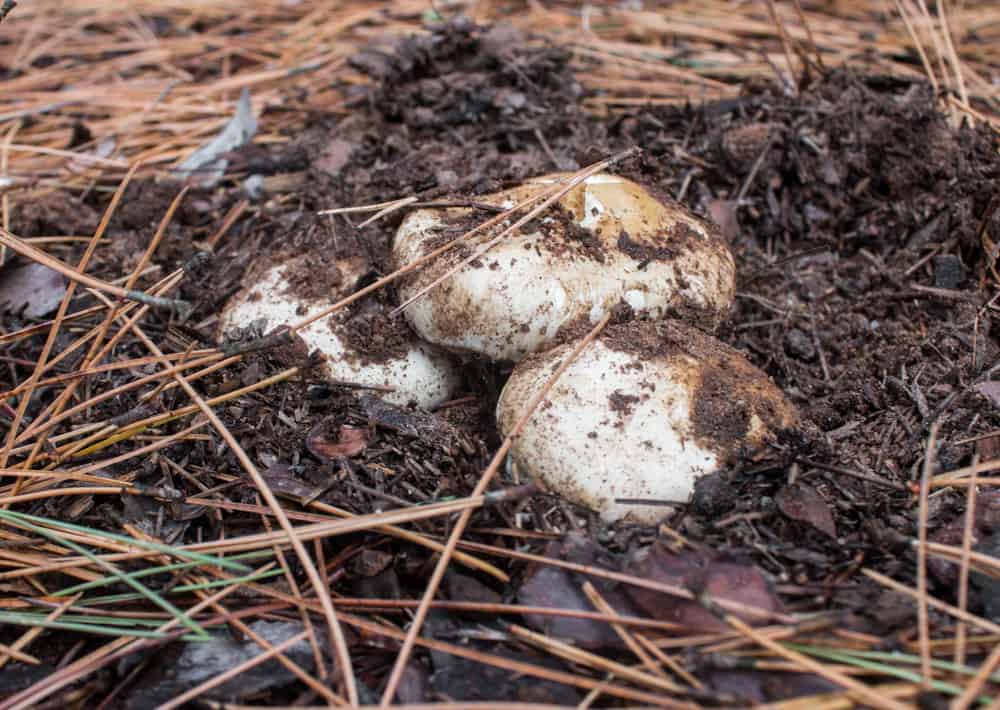 If you haven't had the pleasure of eating a matsutake, their aroma is what their prized for — a weird cinnamon-spicy-cedar combo that's hard to describe. You won't forget it, but you'll have difficulty explaining it, too. Young mushrooms picked before the veil that covers the gills breaks open are the most prized, and typically have the strongest flavor.
The news of matsutake spread quickly since they were first found in America, and there's been plenty of talk about them. For more reading on matsutake, here's a great article from the New Yorker. You might also want to check out this book, The Mushroom Hunters by Langdon Cook, which discusses both the hunters and nomadic/migrant culture that mushrooms support.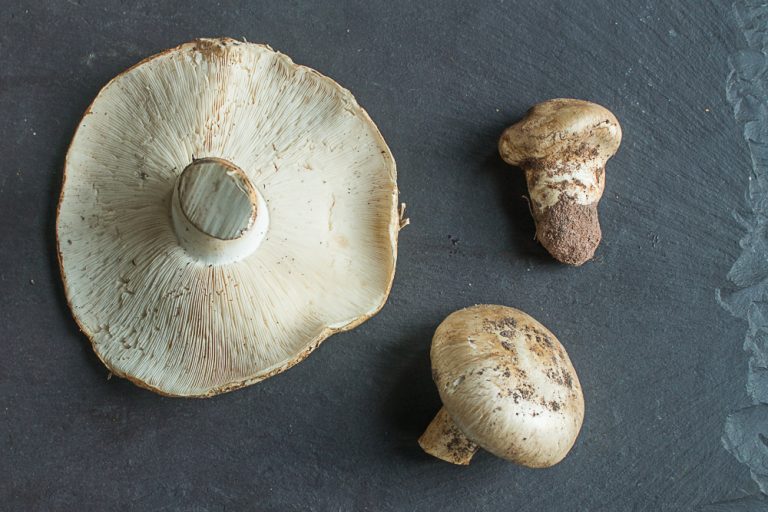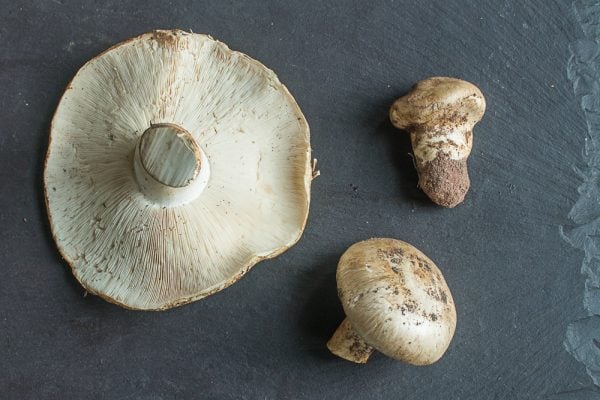 The reason I found my first invitation to harvest matsutake so exciting was that, while I own plenty of mushroom guides for the Midwest, not a single one mentions matsutake growing in Minnesota or the Midwest in general.
The only references I could find online were to of a cousin of the matsutake, Tricholoma caligatum (as well as a very funny account, from mushroom author Micheal Kuo, of his hunting them).
Tricholoma caligatum is known to grow under oaks in Minnesota, but is apparently not as good as the real-deal matsutake, which only grow under conifers.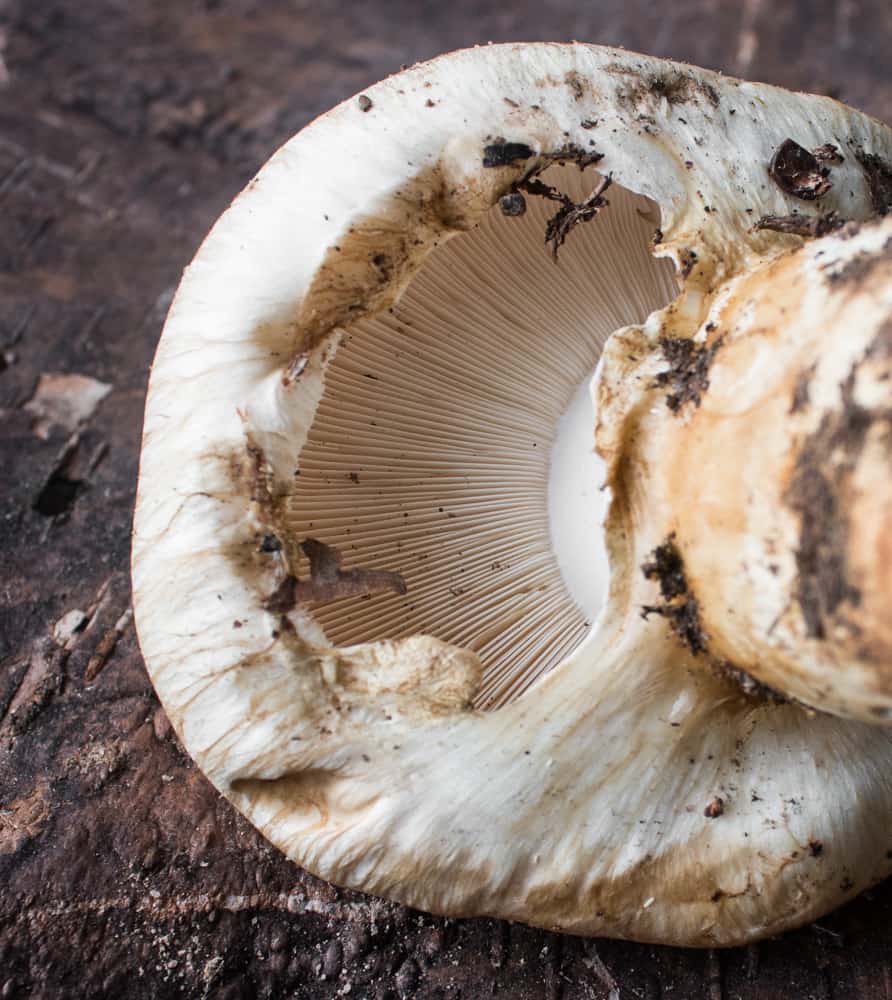 Back to the hunt. As excited as I was to get the invitation, I bided my time for an entire year because it was late in the picking season. Then I got insanely busy with my job, and basically forgot all about the matsutake. Maybe on some level, I just didn't believe they existed — that the invitation to come pick them was more likely a ruse designed by a prankster just to mess with me.
Then, late summer 2016, a local mushroom purveyor announced they'd picked a few matsutake in Minnesota. I knew people had looked for them in the Midwest, but I didn't know of anyone that had actually picked one. My experienced mushroom-hunting friends from the Minnesota Mycological Society talked about them like a grail, something a few hunters had searched for, but that none had found.
But now, the hunt was on, a giant needle in a haystack the size of Minnesota and Wisconsin. By this time, I was between jobs, so I took a couple days to just hunt all by myself, do some research on the terrain I needed to be in, and find areas that seem to fit the bill.
Again and again, I walked through stands of pine, and eventually fell to distracting myself from my failed matsutake quests by picking fall consolation mushrooms. "I'll try again next year," I thought.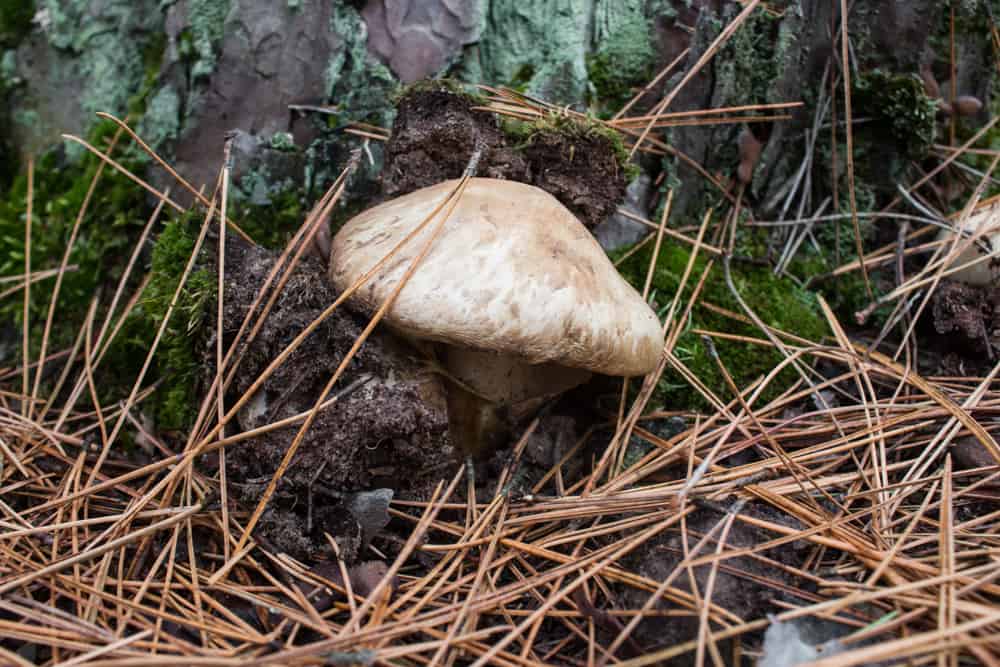 But then, as luck would have it, my mystery matsutake messenger got back in touch with me, and on October 12th we made it out to her patch-a big stand of red pine.
Until I dug one out of the ground and smelled it for myself, I was skeptical and didn't really believe it. I thought it had to be a lesser version of them, or somehow flawed.
Sure enough, though, it was them, and they were just as good as I remembered the last time I tasted some shipped from the Pacific North West — better, even.
Which exact species of matsutake they were, I don't know, but their signature aroma was very strong, even as they matured and broke their veil.
After re-reading literature I have at home, I found some good info from Michael Kuo that made me wonder even more about their true identity and origins.
Here's an excerpt from his Kuo's writing on the topic of matsutake mushrooms in America:
DNA studies have shown not only that specimens from the northeast are distinct from western and Mexican specimens, but that northeastern matsutakes are aligned with specimens from Asia and Europe identified as Tricholoma matsutake (the "true" matsutake of Asia) and Tricholoma nauseosum (the European matsutake).
If that's true, then there's the possibility that our Midwest matsutake here are more closely related to the "true" Japanese species than the Pacific Northwest Species.
At the end of the day though, whatever particular species they are doesn't really matter to me. They're matsutake from the Midwest: Bucket-list, check!
Want to find some matsutake of your own? Here are a few points I've gathered about hunting them in the Midwest:
Midwest Matsutake Hunting Tips
From what I've gathered so far:
Growing with red pine or jack pine, in conifer-dominated forests
Season: roughly August through October
Look for "mushrumps," little lumps indicating they're hiding under the needles
In the patch we were picking, Lactarius mushrooms were growing all around the area too, mainly saffron milkcaps and L. detterimus.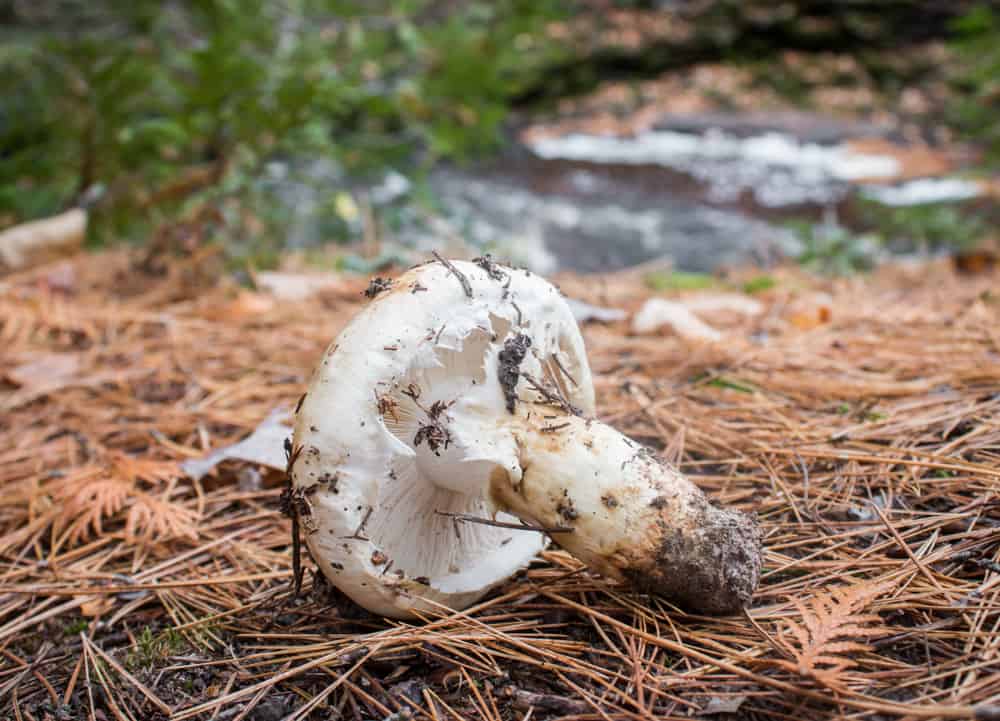 More