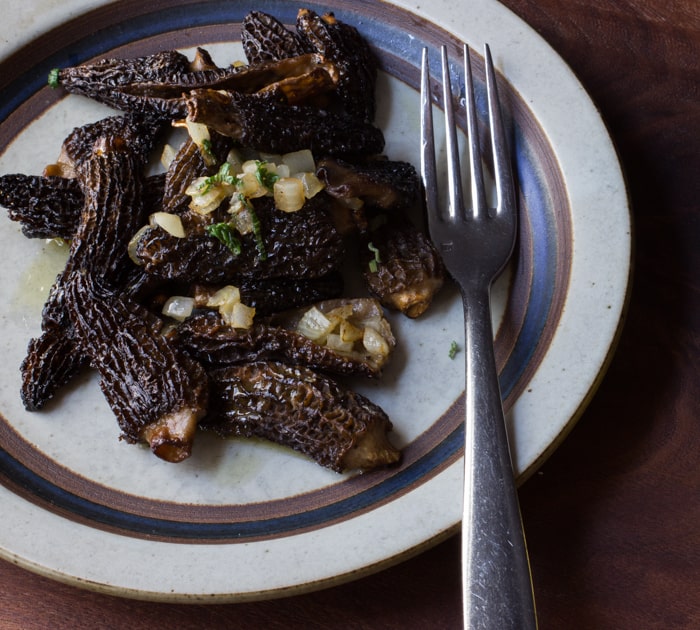 I made a new friend this year. I've never met her, but I know her name is Teriyaki, and that she lives in Athens and loves to hunt mushrooms. Out of the blue online I got a message from her on my birthday, kinda like getting a present from the other side of the world.
We talked about what our favorite mushrooms were, and how we liked to cook them. When I asked what her favorite varieties were, first and foremost were morels, or as she called them, morchels. She told me a simple way she liked to cook them: with some onion, garlic and oregano, finished with a little lemon juice.
She said she knew it wasn't a very complicated way to cook them, but I am a hunter of more than food, and being told a recipe is like being given a little gift. Thinking of morels through my American lens wouldn't necessarily point me in the direction of lemon, garlic and oregano, but our conversation gave me the chance to see food through her eyes for a minute.
I'm no cultural culinary expert, but I do know that oregano is a hallmark herb of Grecian cuisine; it makes perfect sense they would use it to season mushrooms.
Of course when morel season came around I had make a recipe like Teriyaki's. I started dreaming it up with all the ingredients she listed, as well as some that I inferred that she didn't mention. For starters, I knew that in Greece they would use of olive oil in place of butter. Another ingredient I thought would be fun to use is wild oregano, or Monarda fistulosa.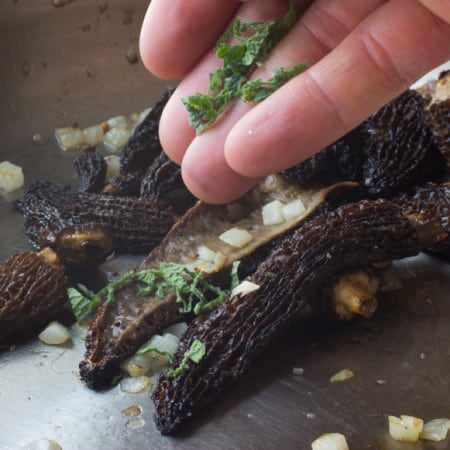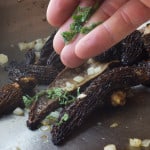 Print Recipe
Grecian Black Morels
Serves 4 as an appetizer.
Ingredients
8

ounces

fresh black morels

Kosher salt

to taste

Fresh lemon juice

to taste

1

clove

of garlic

peeled and lightly crushed with the flat side of a knife

½

cup

yellow sweet onion

diced ¼ inch

1

tablespoon

fresh oregano or wild monarda

roughly chopped
Notes
I used black morels because it's what I saw Greeks picking from pictures online via mushroom forums, but you could use any species of morel available. Also, know that this method makes slightly browned morels that are just a bit crisp on the edges due to using only oil. browning them in oil gives them a very deep flavor, but be careful they don't burn!
More