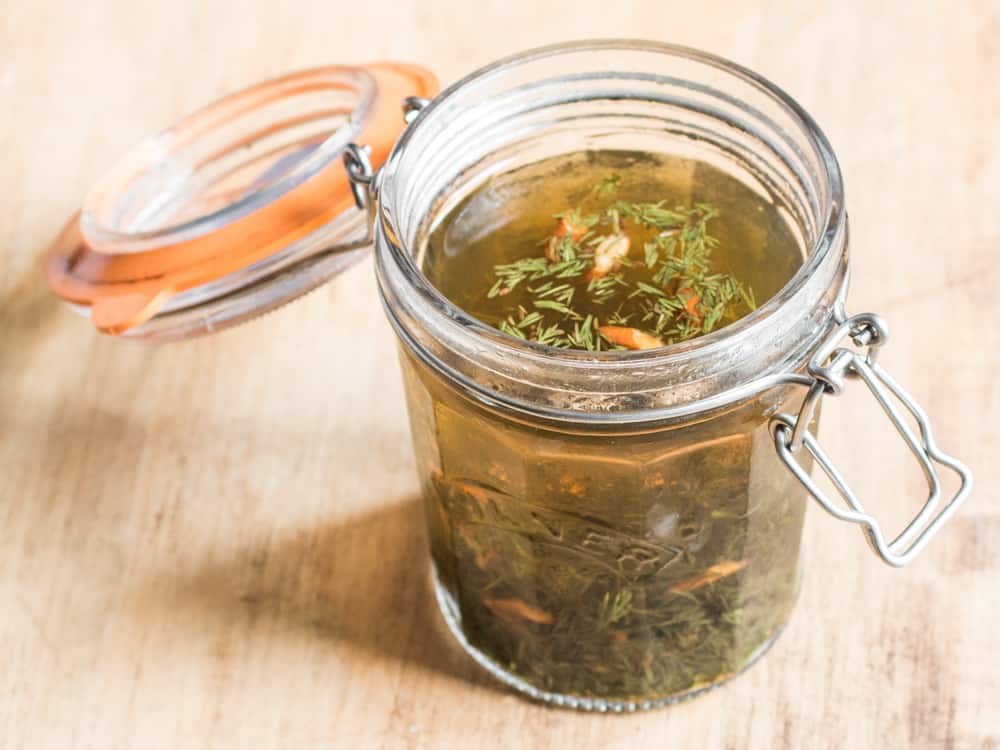 We're all familiar with caraway seeds, but when I found my first patch of wild caraway, the first thing I did (besides making a traditional beef soup with wild caraway leaves and morels) was try to find a way to use the whole plant in something using the whole plant: leaves, roots, and unripe, green seeds.
I knew that aquavit was traditionally flavored with caraway, and I knew that certain aromatic roots will be used to flavor liquors, so homemade aquavit was where I started.
The method is simple: take the roots, leaves and seeds of wild caraway, chop them all up, and let them do their magic infusing in some nuetral liquor (nice vodka). After a couple weeks of infusing, you get a nice tasting liquor, that tastes, well, like caraway. It ends up being a bit lighter in punch than traditional aquavit, but is no less interesting, and you can say you made it yourself.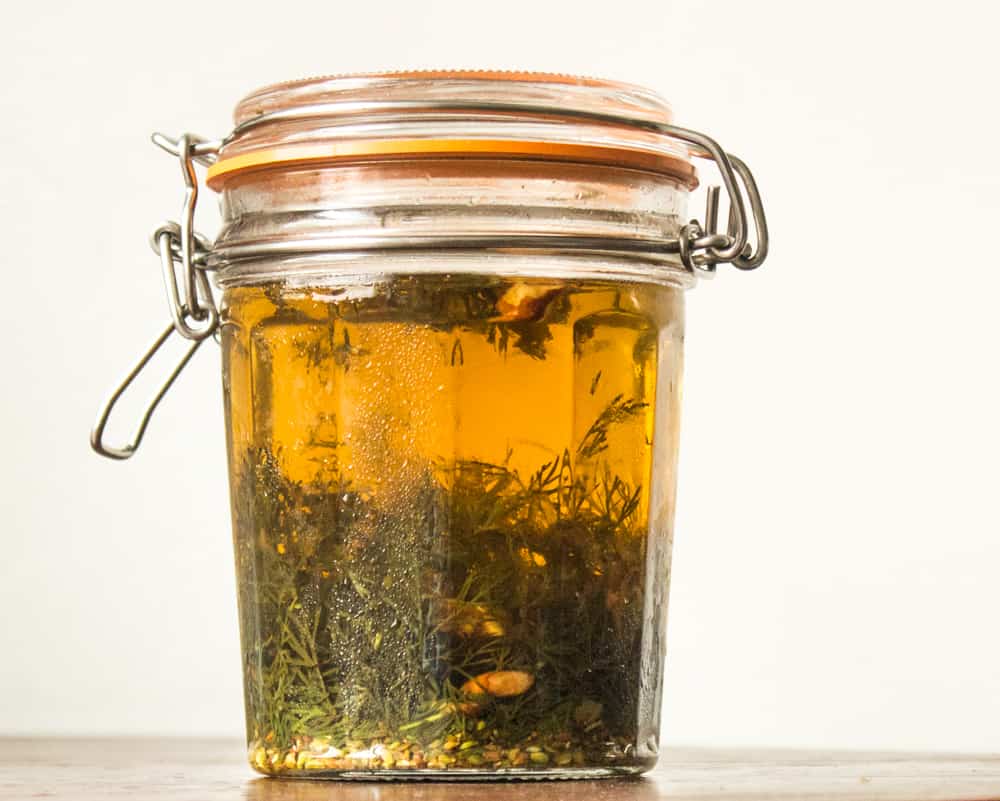 I think the purest way to enjoy it is just to have a little shot with friends, served staggeringly cold in frozen glasses, but I also cook with it. A lot of people don't think about cooking with aquavit, (and "cooking" can be a misnomer, but it has some really great uses-especially with charcuterie, and, surprisingly, morels, which have a natural affinity for caraway. Here's some ideas for how to use it:
Culinary uses 
Deglaze a pan of beets cooking with butter, finish will chopped dill, and maybe a dollop of sour cream.
With pates and terrines, a few spoonfuls of raw aquavit mixed with the meat mixture, and then refrigerated overnight adds a great, herbal undertone.
Gravlax is a very traditional place to use aquavit. Rub your side or cut of fish with aquavit before sprinkling on the sugar/salt cure.
For fancy dinners where I serve cups of meat broth made from the same animal the main course was crafted from, a splash of aquavit cooked in the broth adds a great, sublte undertone, just like you would add sherry or another liquor to flavor a consomme.
Cabbage cooked with bacon, some onions and toasted caraway seeds would love a shot of this, afterwords a good knob of butter.
Winter food, like slow cooked braises and soups with root vegetables would love a dash of it right at the end of cooking, but be careful not to add too much-you shouldn't be able to taste alcohol.
Just like with pates and terrines, the aquavit can be used as a kind of marinade and seasoning. For example, before making a brothy beef or venison stew, you might season the meat well with the aquavit, salt and pepper and allow to sit overnight (or longer) to infuse before cooking.
Caraway likes fat, and dairy, cooking some to remove the alcohol a bit before melting cheese for a dip or sauce would be great.
This also really likes fish. A classic way to start gravlax or salt/sugar cured fish is to sprinkle aquavit over the fish when seasoning with the salt, sugar, and aromatics, it adds a great, subtle flavor.
For other natural flavor pairings, look to the family of plants that caraway comes from: (Apiacae/carrot), any of the family I know of would be great be paired together. Think carrots, parsnips, parsley, parsley root, celery, cumin, coriander and dill. See below for more on this.
Variation: all Apiacae family aquavit 
Birds of a feather flock together. Caraway is a member of the Apiacae family, and across Northern Europe, you might find aquavit flavored with one of it's cousins instead of caraway, so think of caraway as just one possibility on a palette of carrot family flavors you could put together. For example, making infusing an aquavit with angelica, wild parsnip and carrot seeds could be fun, and is on my list of things to try, but you could just as easily do an easier, non-foraged batch with some garden variety plants like cilantro (coriander) seeds, fennel seeds, lovage, etc.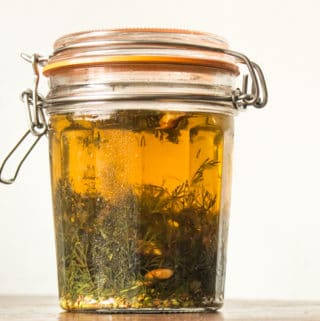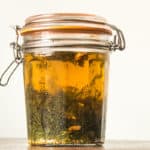 Print Recipe
Homemade Aquavit with Wild Caraway Leaves, Roots, and Seeds 
A simple recipe for infusing alcohol with all the parts of wild caraway: roots, leaves, and seeds. Many different aromatic plants from the carrot family could be used here.
Ingredients
2

cups

high quality vodka you'd like to drink

18

grams

or 2 tablespoons toasted

lightly crushed wild caraway seeds

1

whole caraway root

washed, cleaned, and thinly sliced, about ⅛ cup

15

grams

or a small handful wild caraway leaves

picked from their stems and bruised with the back of a knife

1 2

inch

strip of fresh lemon peel

bruised with the back of a knife
Instructions
Combine all ingredients in a covered glass jar. Label, date, and keep in a dark place for 3 days, unrefrigerated.

Transfer the jar to the fridge and allow to infuse for another week, then taste to gauge the flavor, and if you like it strain and refrigerate.
Notes
There is no wrong way to do it really, the caraway gives a pretty stable, strong infusion from my experience. I stored my aquavits in the fridge, as some flavors can fade at room temperature, although it might be able to be stored outside of refrigeration.