Soy sauce makes just about everything taste better, and there's a lot of options to pick from. There's aged soy sauce, shoyu and tamari, for starters, and then, pertaining to this post, there's flavored soys. You can add soy sauce infused with ramp or wild onion leaves to the list.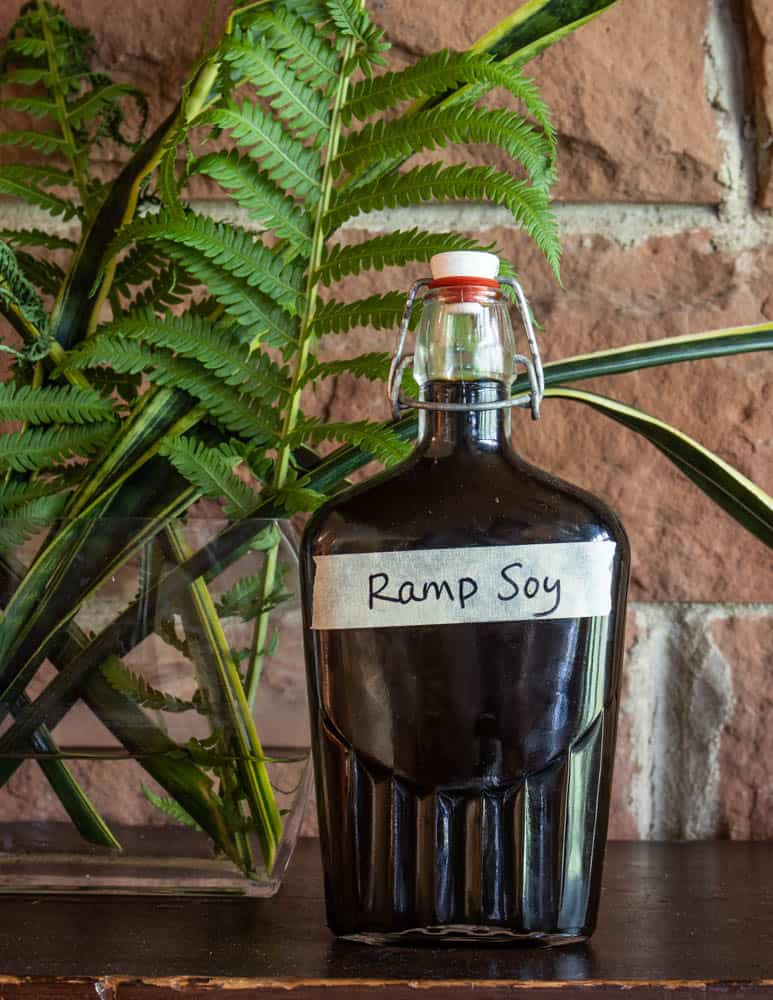 Before I made this, the only infused soy I'd had was mushroom soy, which is pretty common at Asian grocers and can be good if you get a decent brand. It's also the thing that gave me the idea for this for ramp leaf soy, which, with two ingredients, makes for a fun, minimalist study in creative fermentation and layering deep, rich flavors.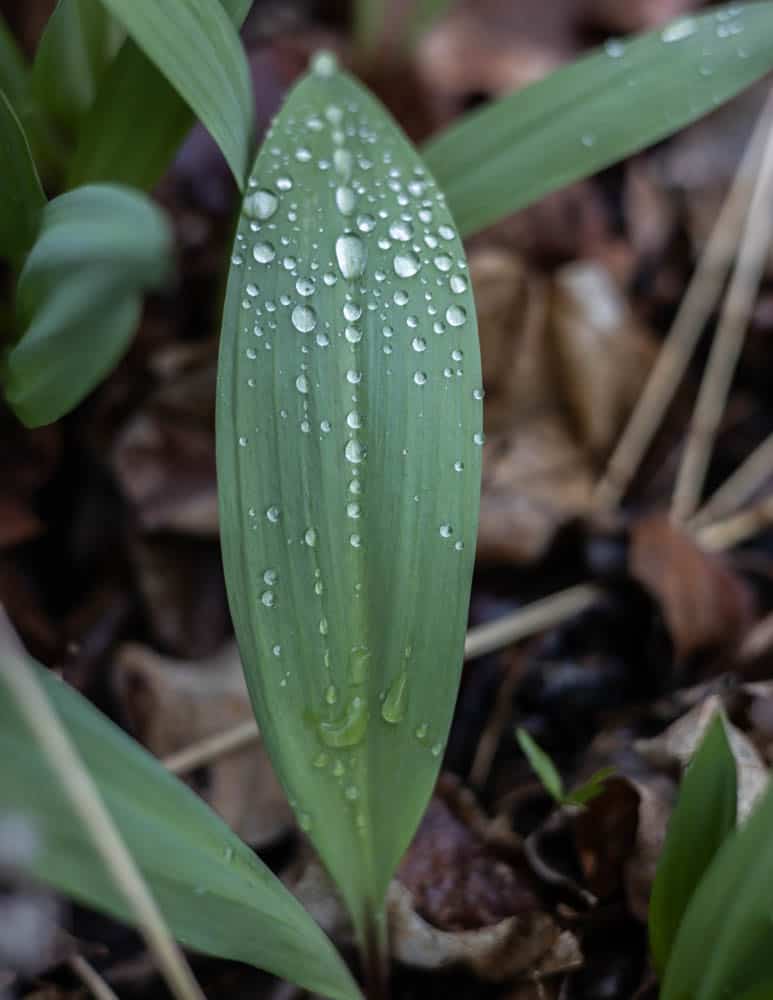 Originally, my idea was this: puree some ramp leaves with soy, allow it to macerate for a month or so, strain and bottle.
I sliced up a bunch of ramp leaves, pureed them with the soy sauce, let it sit in a container and age for a while at room temperature. To my surprise, the leaves floated to the top and began to ferment, transferring an incredible aroma to the soy sauce. The finished product is the best infused soy I've ever tasted. Here's how to make it.
How to Make Ramp Soy Sauce
Take your ramp leaves and chop them up, then put them into a container and cover with the soy sauce. Puree the mixture and allow to ferment at room temperature for 2 weeks, or until you like the flavor.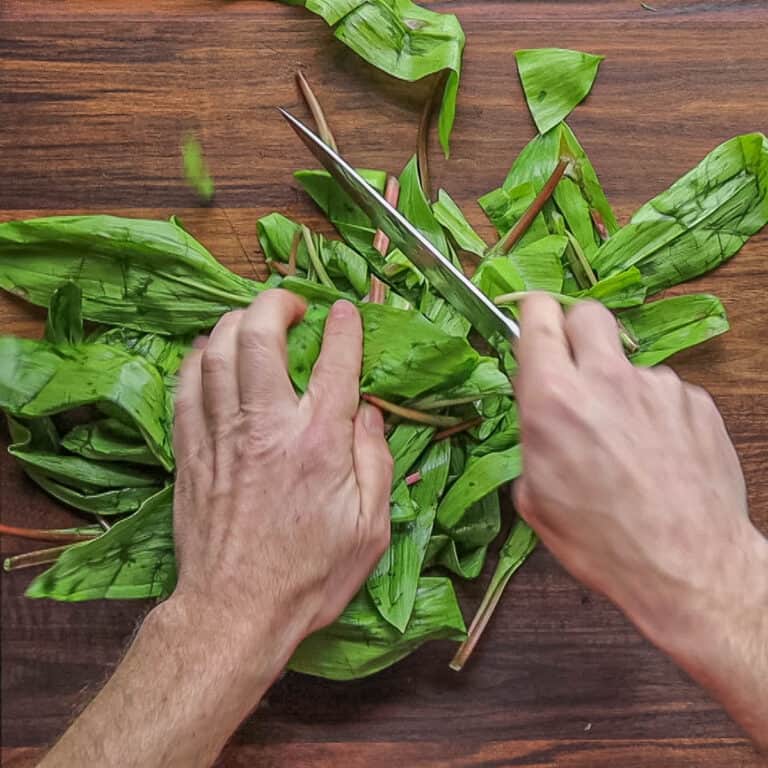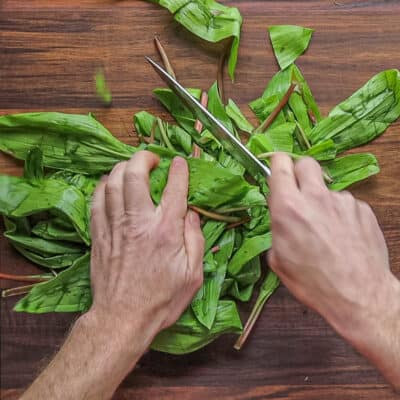 Pureeing
Leaving the pureed mass in the soy does a couple things. One, it allows the leaves to continue macerating and penetrating the liquid, changing and developing over time with age.
Two, it cuts the salt a bit in the finished mixture, not a lot, but enough to make it so I could enjoy a little more of it as a condiment than I normally would.
That being said, if you wanted to strain out the ramp leaves after the fermentation, you can, and it will give you a rich, potent nectar. It's great as a condiment for lots of things, but especially potstickers.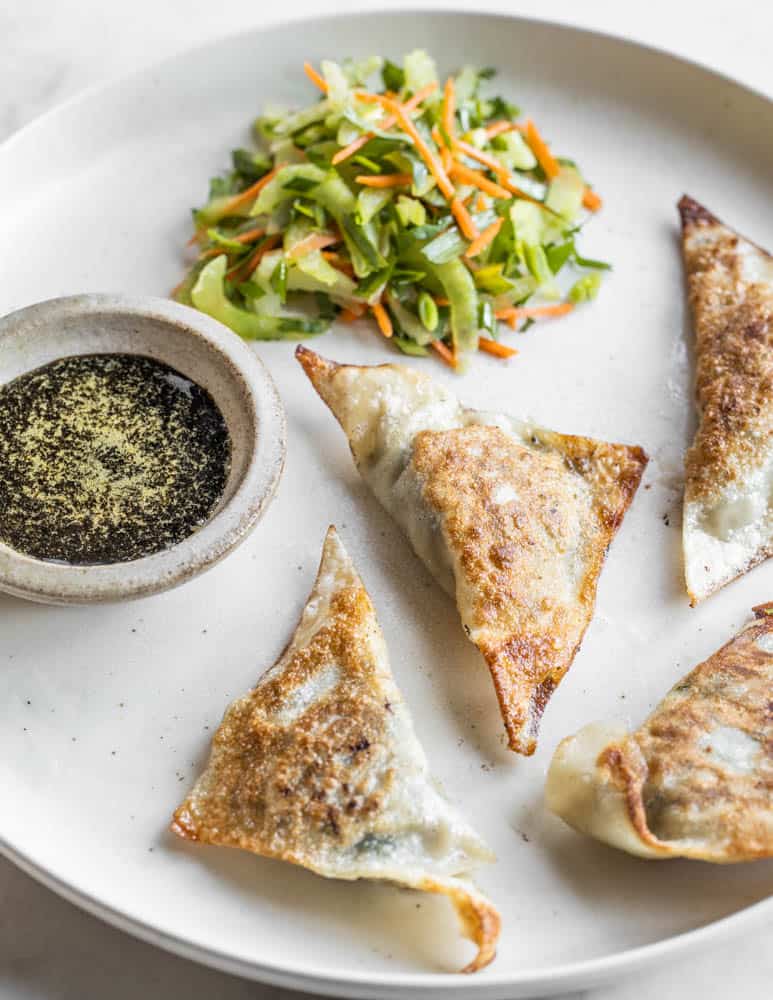 The finished product is hands-down the best infused soy sauce I've tasted, and it just couldn't be easier or more fun to make.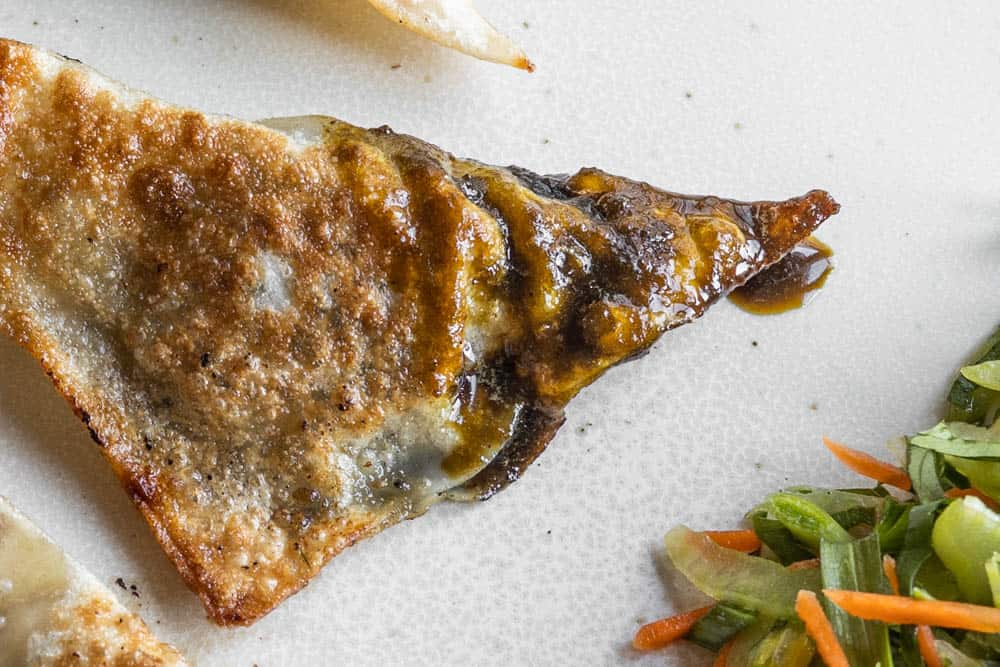 As far as using the finished product, it's more than just a condiment for rice, here's a few ideas.
Use Ideas
Anywhere you use soy sauce.
Mix the soy with citrus for a wild riff on ponzu. For each half cup of ramp leaf soy, add about 2 tablespoons of lime or lemon juice.
Combine the soy to taste with honey or maple, along with a splash of mirin and use for a dip for grilled fish, especially hamachi kama (tuna collar).
Add you favorite hot sauce either alone, or in combination with the two previous methods if you like some heat. Using some ramp sriracha would be the ultimate.
Use it as a marinade.
Use in place of salt in your favorite salad dressing.
Mix it with mayo and lemon or lime juice, along with some toasted sesame oil for a nice, creamy sauce for fish, chicken or vegetables.
It's not traditional, but adding a splash to cream sauce, especially one made with shallots deglazed with brandy, is a very good sauce for shrimp and fish.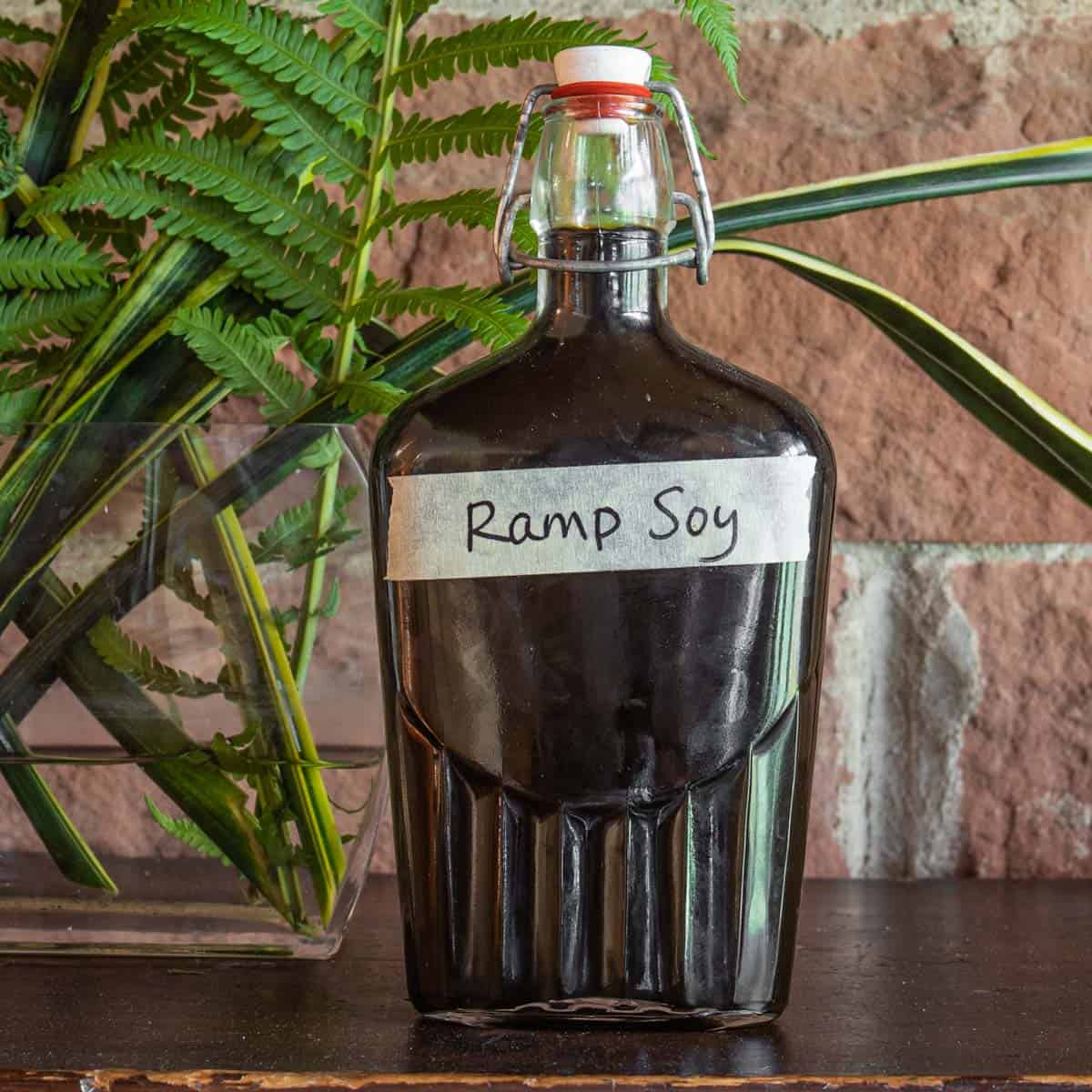 Related Posts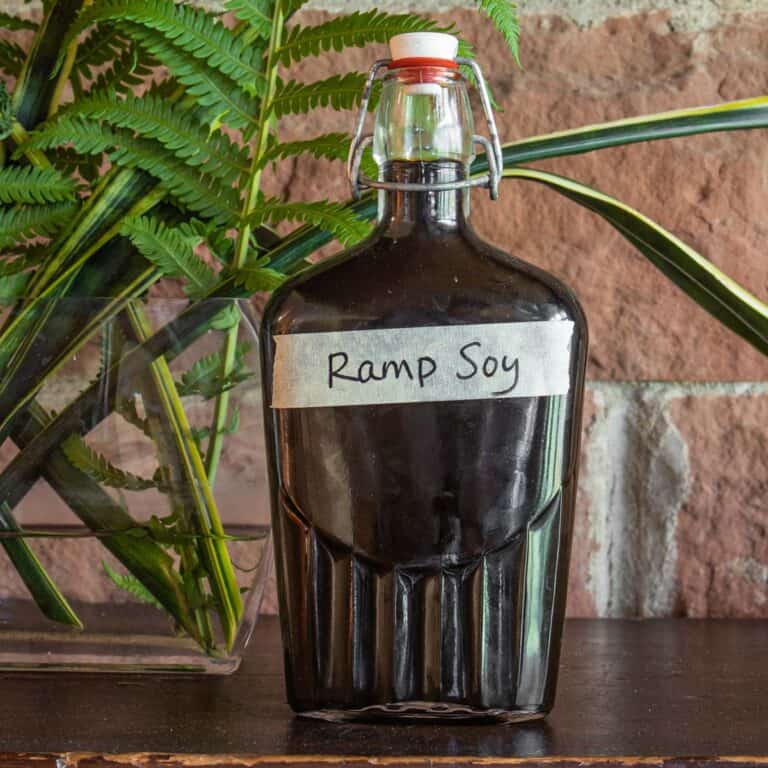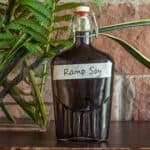 Print Recipe
Fermented Ramp Leaf Soy Sauce
Soy sauce infused with the flavor of fermented ramp leaves. Makes about 3 cups if the sauce isn't strained.
Equipment
1 Quart mason jar

or other fermenting vessel
Ingredients
1

15 oz

bottle of soy sauce-your favorite brand

Avoid any that contain caramel coloring, hydrolized soy protein, or corn syrup.

8

oz

fresh ramp leaves, washed, cleaned and dried

You don't have to use this much, if you want, cut it down to 4 oz, especially if you want a thinner sauce.
Instructions
Slice the ramp leaves into 1 inch pieces, then put into a blender, add the soy sauce and puree.

Pour the mixture into a container, top with a lid, and allow to ferment for 7 days, stirring occasionally. Consider doing this in the garage as the smell will offend most people. You can leave the soy out for up to two weeks.

After the mixture is fermented, strain the sauce through cheesecloth wearing gloves. Squeeze as much juice as you can from the leftover leaves.

Alternately, just use the sauce as-is. It will be a little thick, which isn't necessarily bad.

Pour the finished soy into a wide container like a bowl and allow to settle. Skim any green foam that rises to the surface, you may not be able to get all of-it's ok, just get as much as you can (this is also purely cosmetic, but worthwhile).

Transfer the sauce to a container and store in the fridge or in a pantry, the high amount of salt and fermentation make it shelf stable without need for canning.
Notes
I use ramps here, but many different types of garlic or allium can be used. Garlic bulbs, nodding onions, walking onions, bear garlic (Allium ursinum), three cornered leeks (Allium triquetrum) etc. 
Nutrition
Serving:
1
oz
|
Calories:
2
kcal
|
Carbohydrates:
0.4
g
|
Protein:
0.1
g
|
Fat:
0.01
g
|
Saturated Fat:
0.002
g
|
Polyunsaturated Fat:
0.004
g
|
Monounsaturated Fat:
0.002
g
|
Sodium:
2
mg
|
Potassium:
16
mg
|
Fiber:
0.1
g
|
Sugar:
0.1
g
|
Vitamin A:
57
IU
|
Vitamin C:
1
mg
|
Calcium:
4
mg
|
Iron:
0.1
mg