Delicious, slightly tart with a brilliant red color, homemade crabapple jelly is a fall tradition every forager should know. Crab apple jelly recipes are one of the easiest jelly to make as they're all natural-no pectin needed. Today I'll tell you everything you need to know about making a simple crab apple jelly at home. I'll also walk you through my favorite variation: crab apple hot pepper jelly or crabanero, made with habaneros.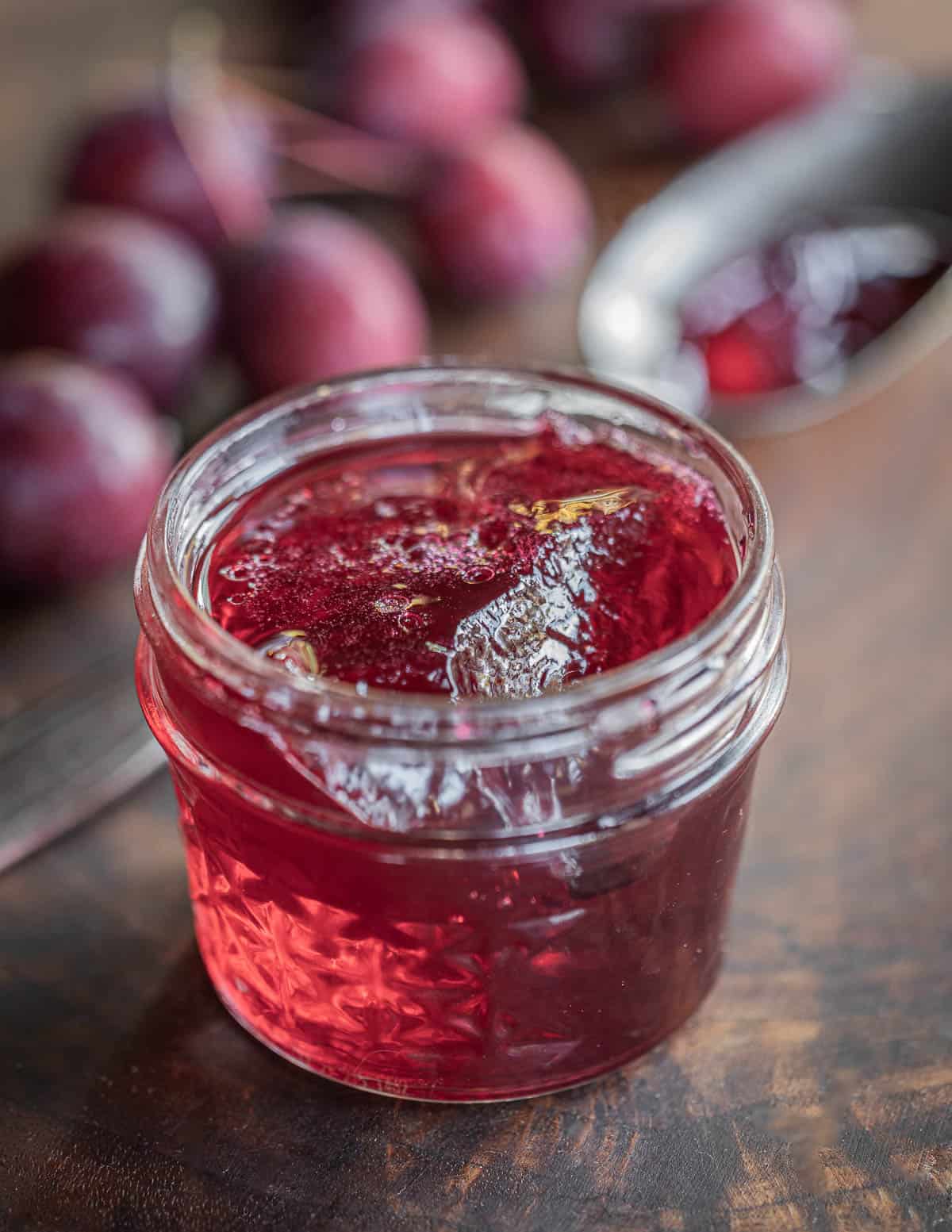 The Best Crab Apples for Jelly
Every red-skinned crab apple I've cooked has made a good jelly, but dolgo crab apples are by far the best I've cooked with. These heirloom crab apples are well-known for their strong, natural pectin. You won't find them in stores, but there's 3 you-pick orchards near me that sell them.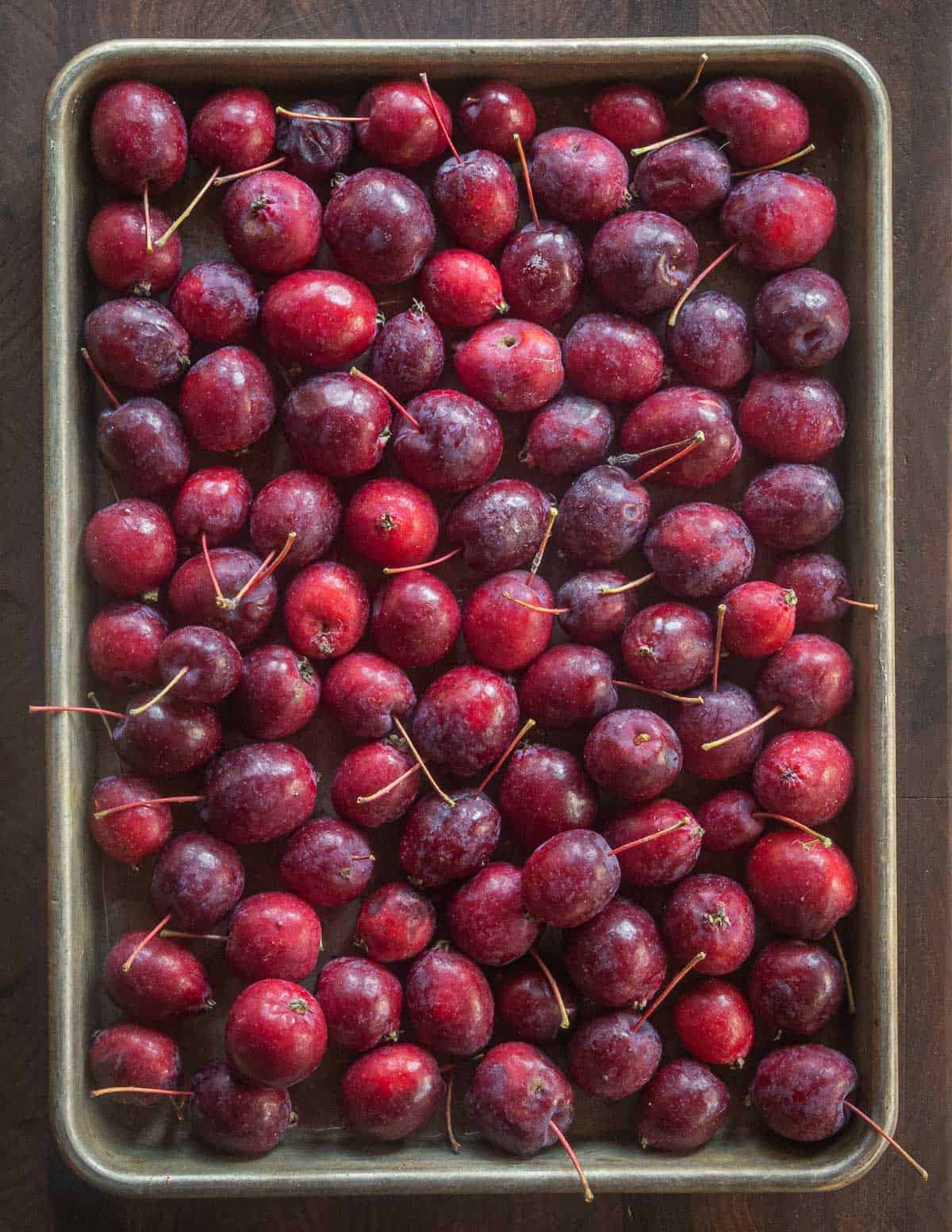 If you can't find dolgos, I recommend crab apples with red skin.
After dolgos, ornamental Chinese crab apples are my favorite, but they contain less water and I have to squeeze the bag to extract extra apple juice for jelly.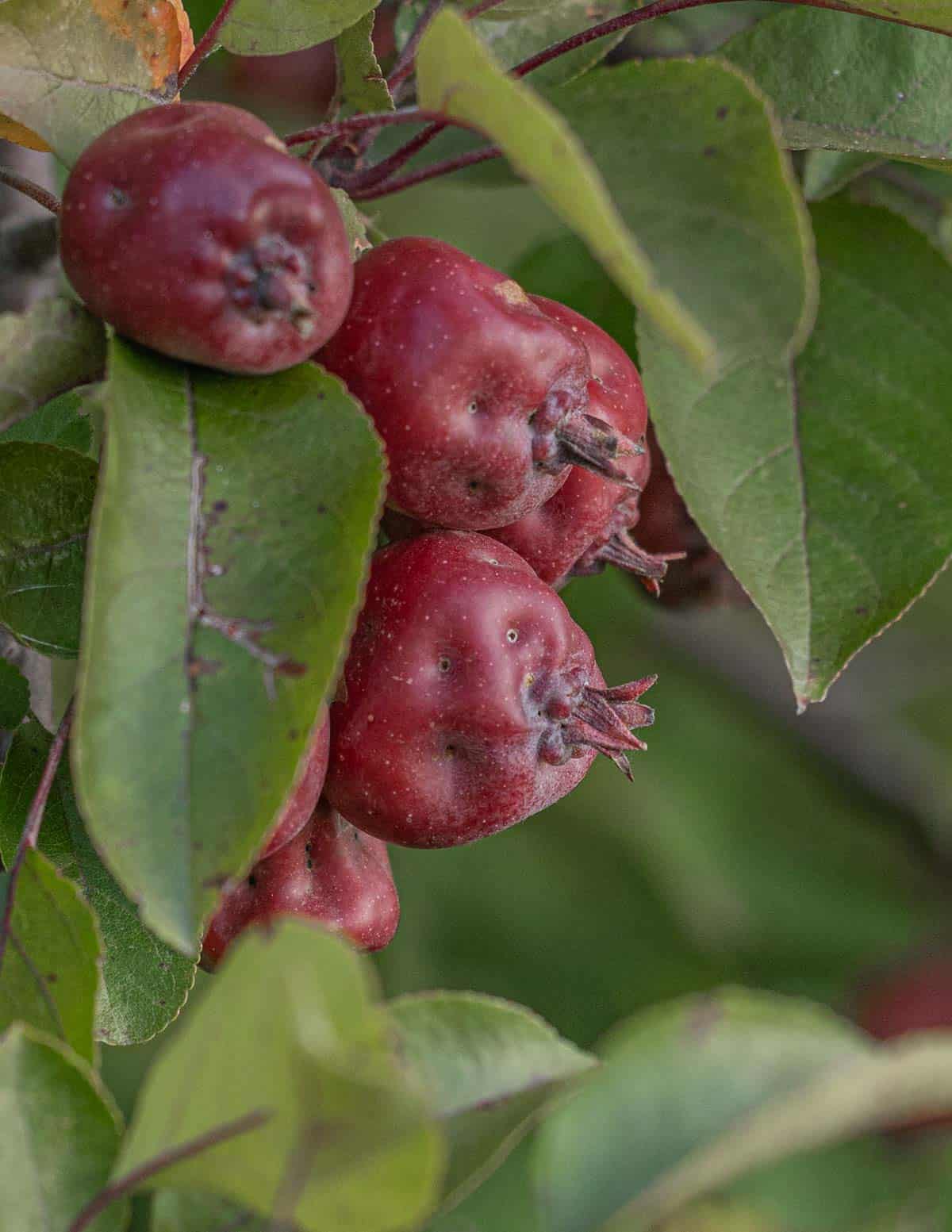 How to Make Crab Apple Jelly
First you make crab apple juice by cooking the apples. Wash the apples and combine them with water to cover, roughly 1 cup of water per pound of apples, and up to 1 ⅓ cup per pound.
The mixture is cooked until the apples soften, then you mash the apples and simmer for a few minutes more. The entire process takes about 15 minutes.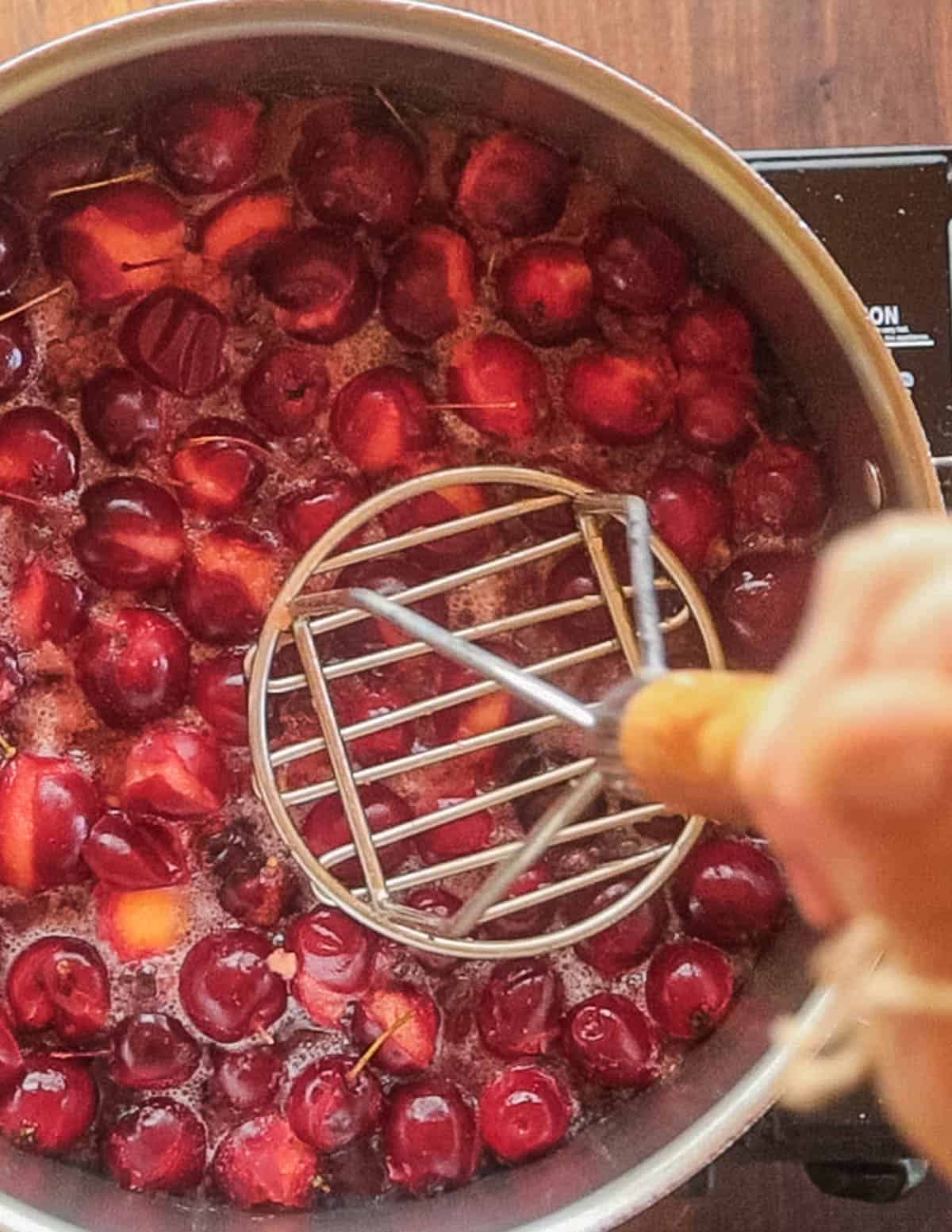 Next the mixture is poured into a strainer lined with wet cheesecloth or a jelly bag and allowed to drain. Most recipes will say not to squeeze the liquid from the bag as it will give you a cloudy jelly, but if your crab apples don't yield 3 cups of juice you'll want to squeeze the bag which can yield an extra 1.5-2 cups of juice from my experience. Apples can vary drastically in their water content so expect some variation if you don't use dolgos.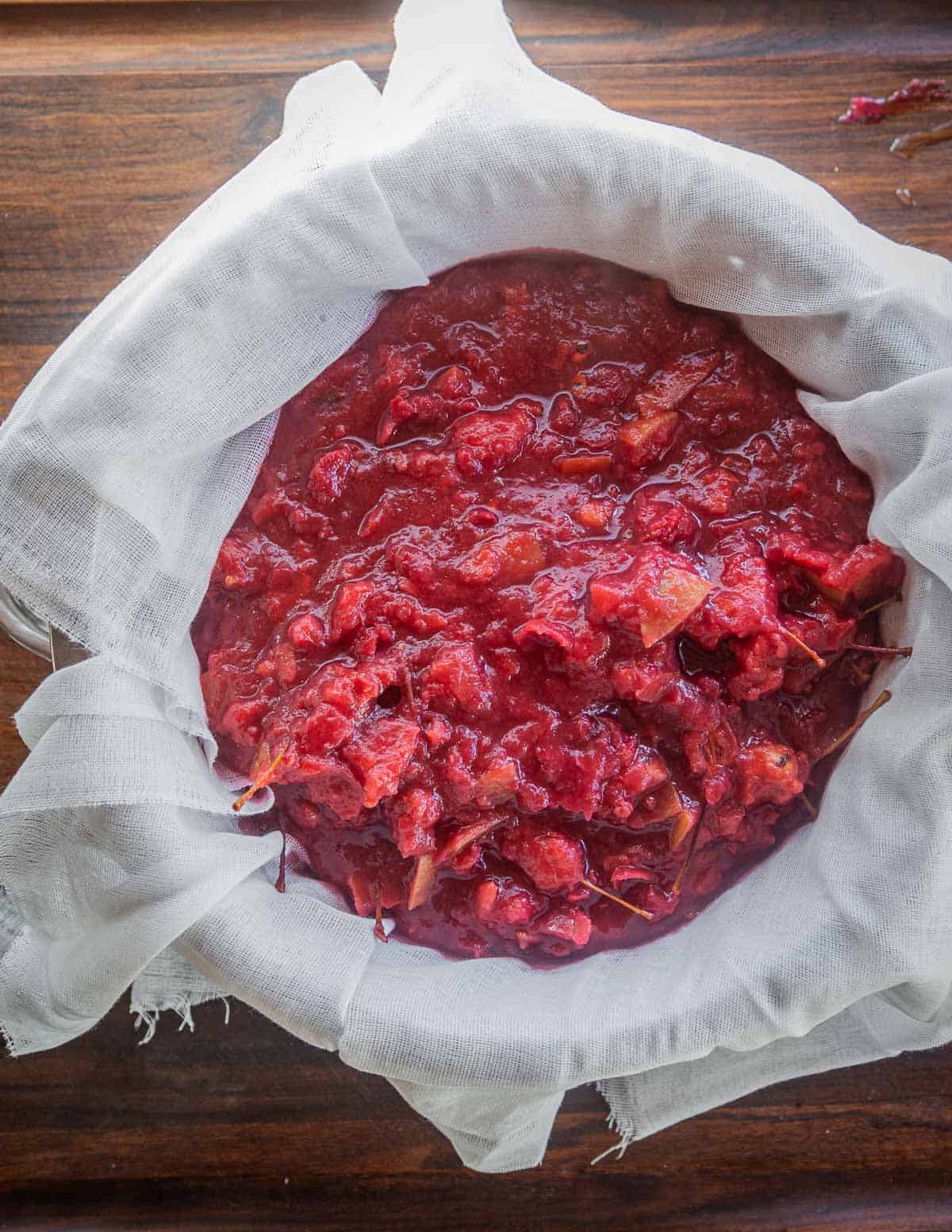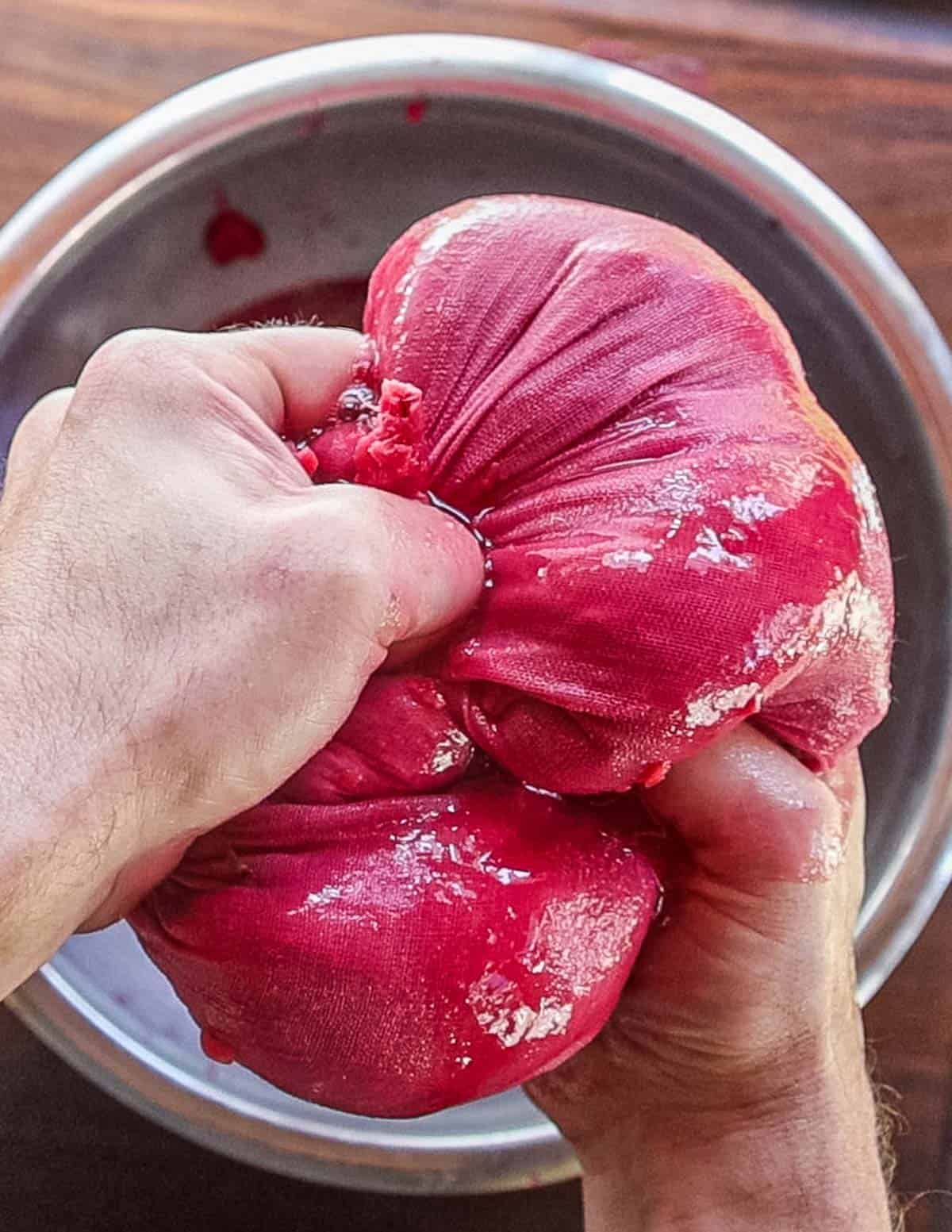 Once you've made the crab apple juice, you mix it with sugar. No pectin is needed. The juice is brought to a boil and cooked until it reaches 220 F. While it cooks, I usually spoon drops of jelly onto a cold plate to test the set, but apple pectin is so easy to work with it's usually easier to just watch the candy thermometer.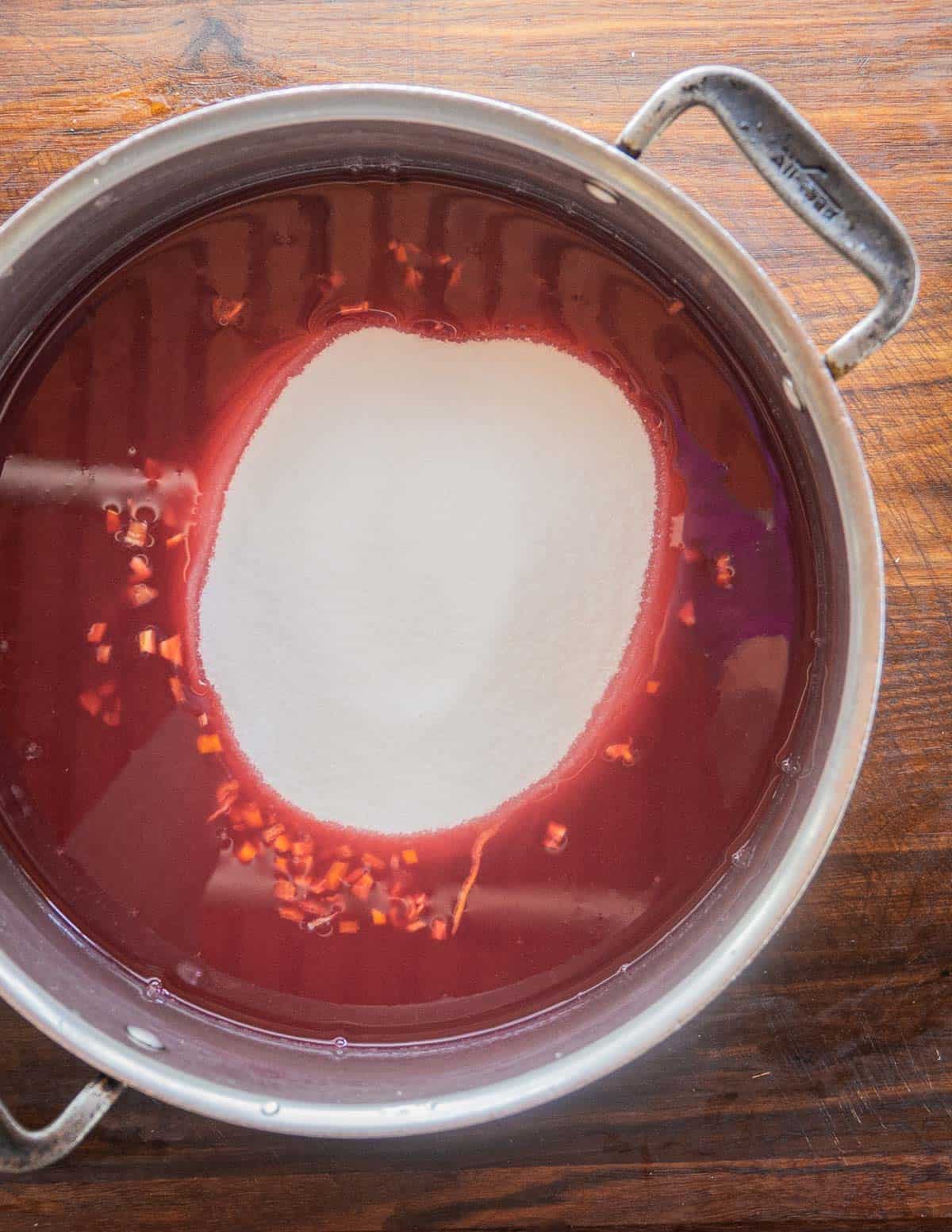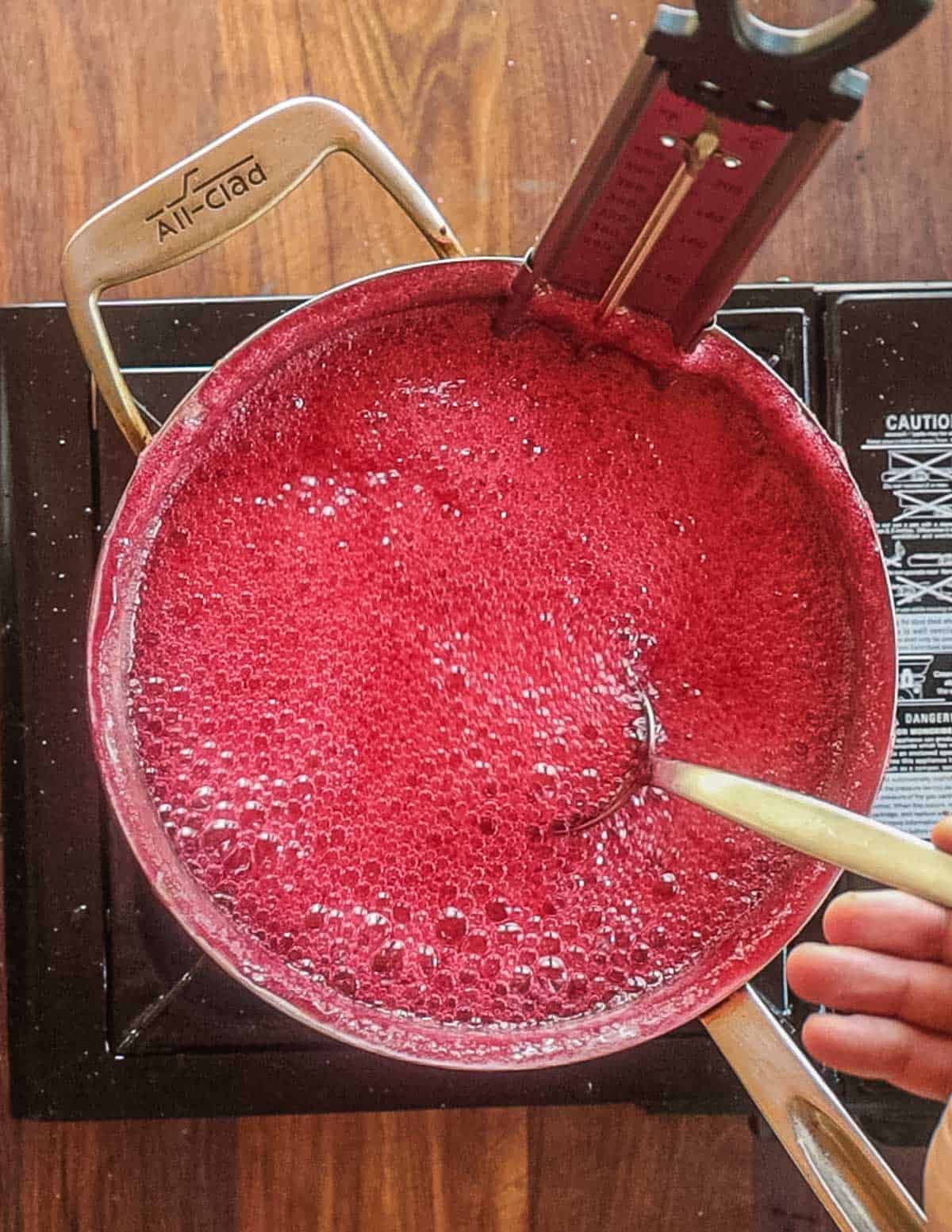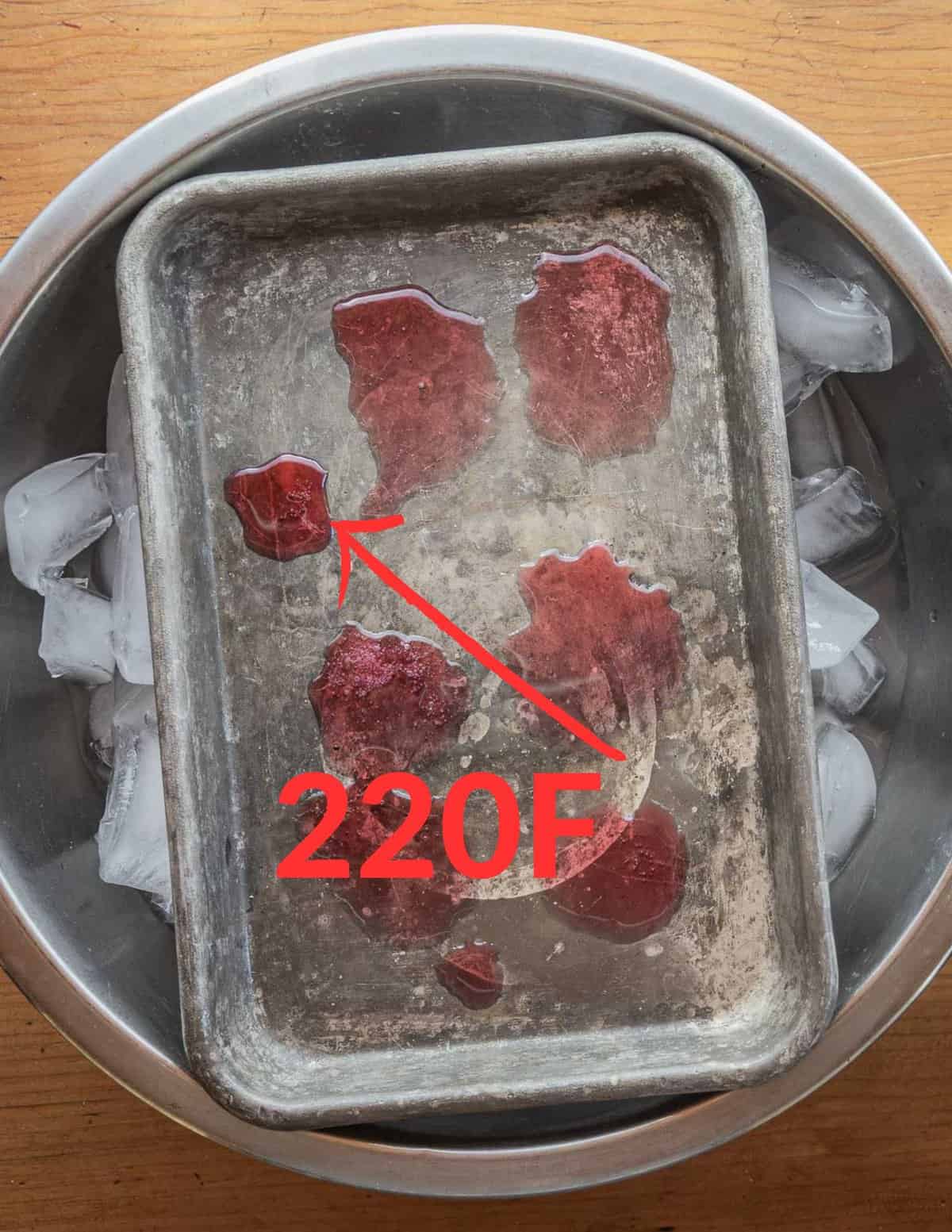 Once the jelly reaches 220 F and the edges of a drop on a cold plate hold their shape, lemon juice or citric acid is added and the hot jelly is poured into canning jars.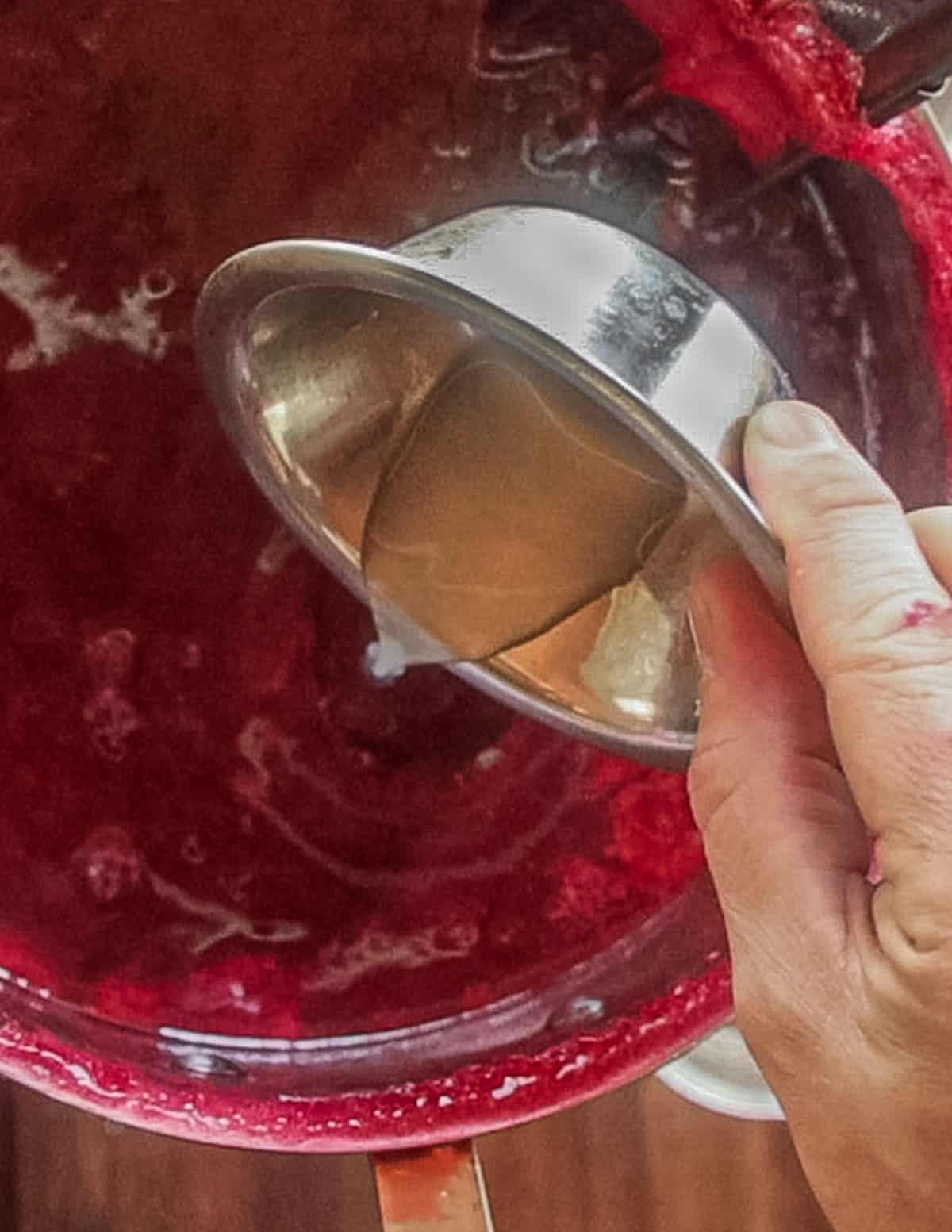 Canning Crab Apple Jelly
Canning the jelly is easy. After pouring the jelly into jars, The lids are screwed on tightly, then the jars are processed in a boiling water bath canner for 10 minutes. (Adjust the cooking time according to your altitude if you're above 1,000 feet) After processing, the jars are removed and allowed to cool, and stored in a pantry.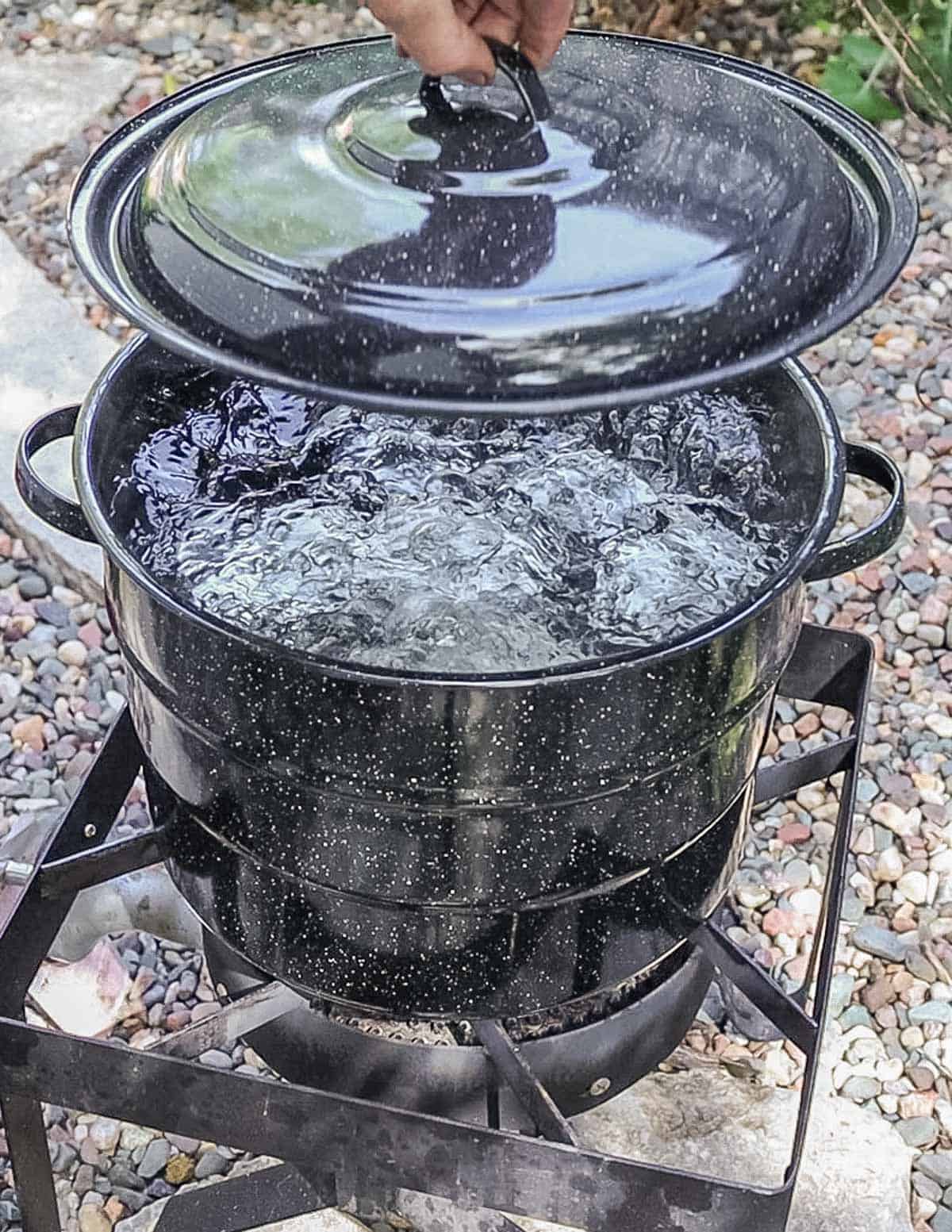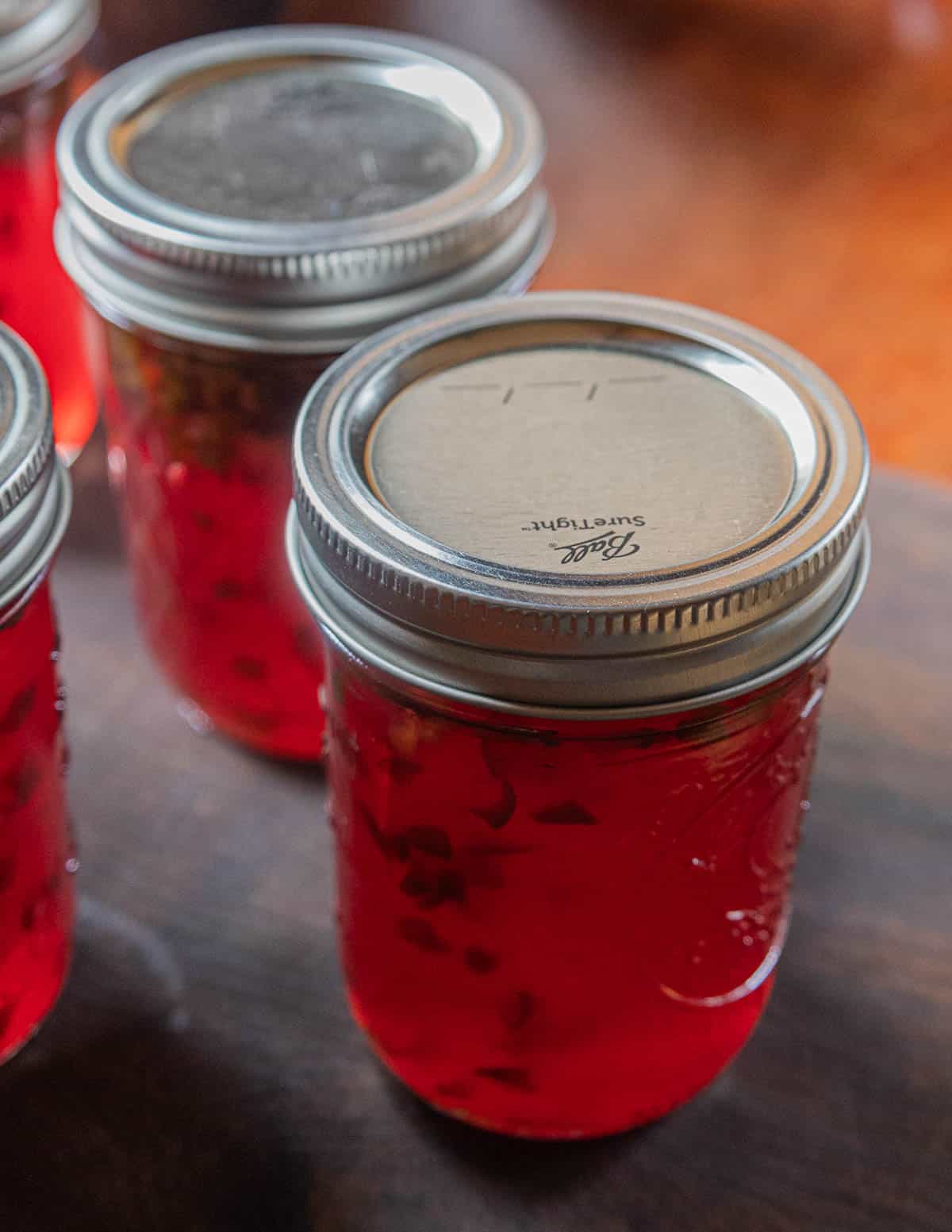 Crabanero (Crab Apple Hot Pepper Jelly)
Crab apple pepper jelly is my personal favorite version. It's sweet, tart, and spicy, and makes a great gift. It's easy to make, and delicious served on a cracker with goat cheese or cream cheese.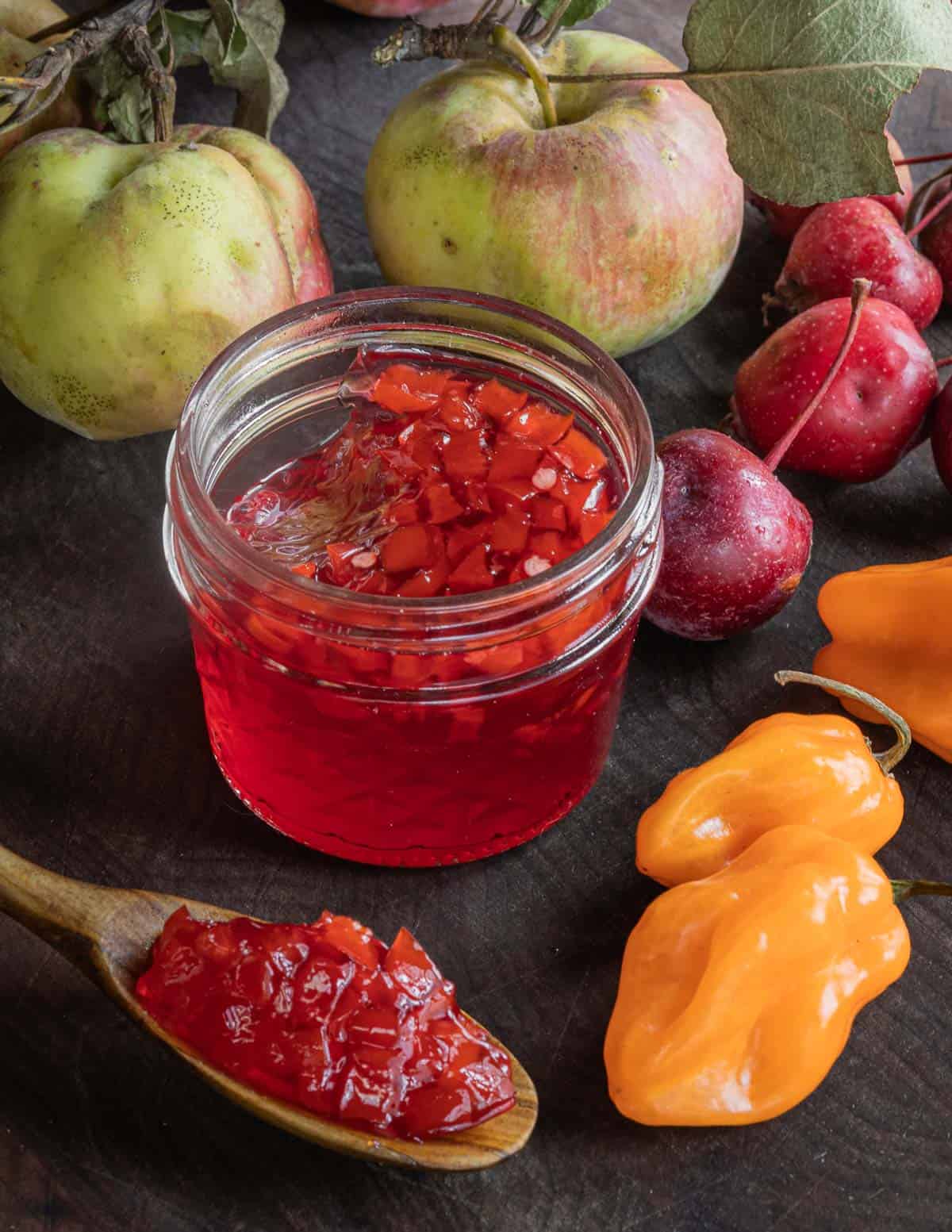 I call my apple jelly made with habaneros "crabanero jelly". To make it, you follow the recipe for basic crabapple jelly, adding two seeded, finely chopped habanero peppers when you add the sugar. Other than that, the process is exactly the same. The images below describe the process of cutting the habaneros.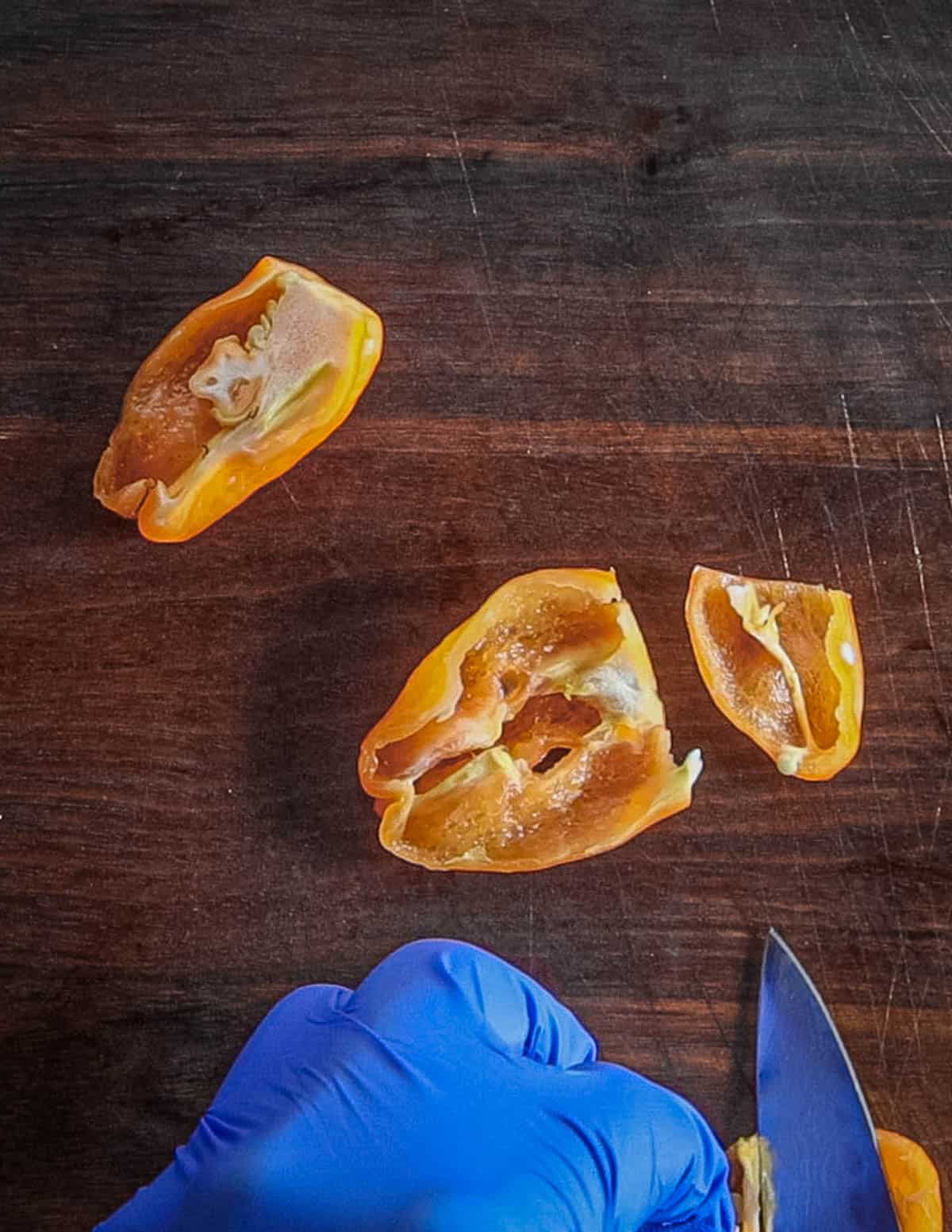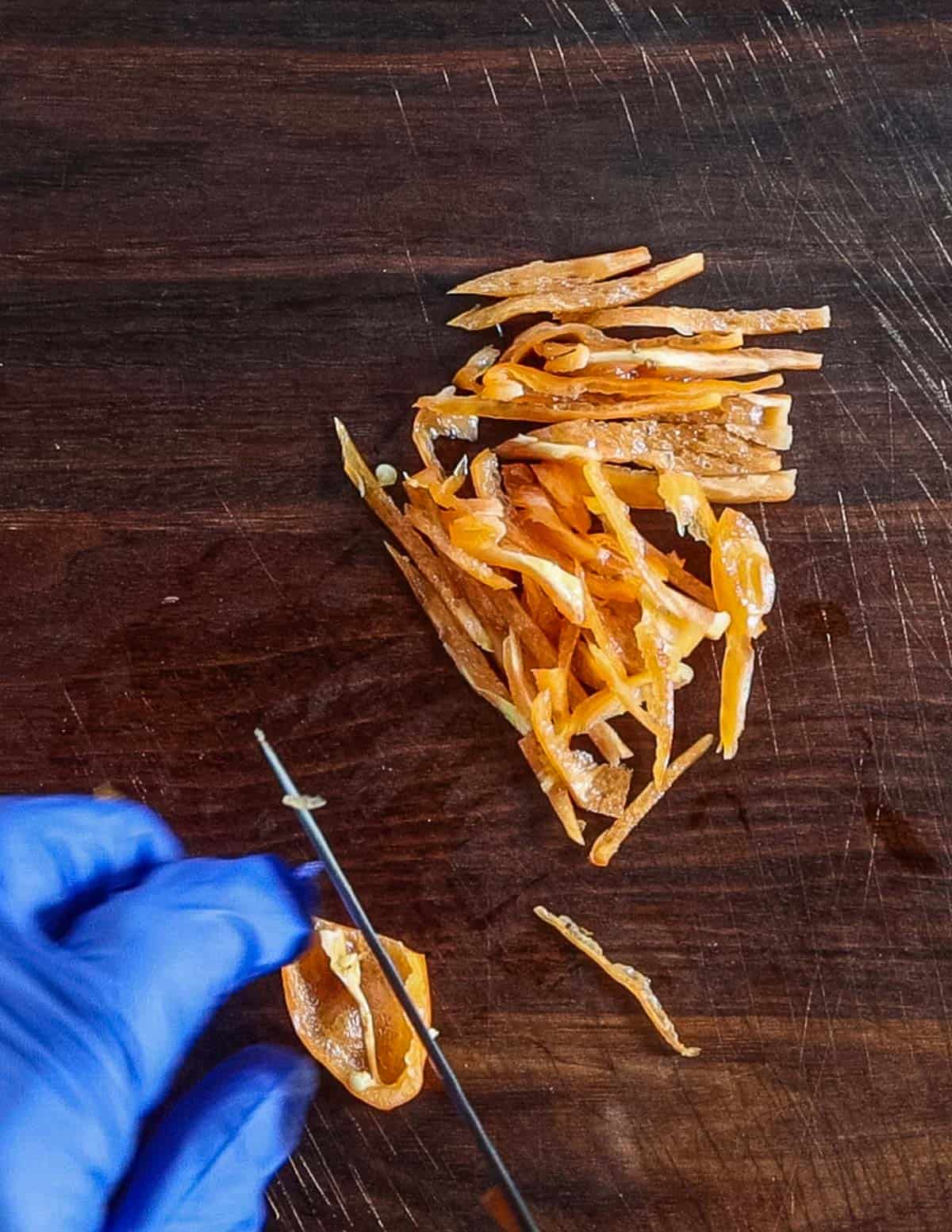 How to Use Crab Apple Jelly
The dolgo crab apple jelly is great on buttered toast, English muffins, bagels, and just about anywhere else you'd use jelly.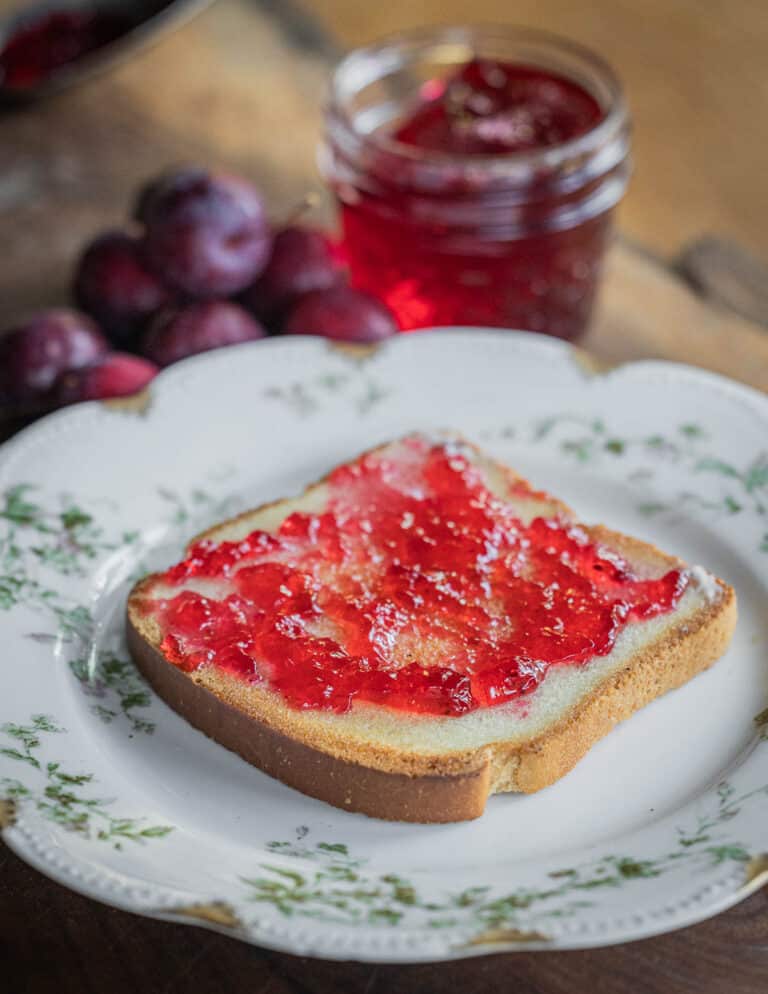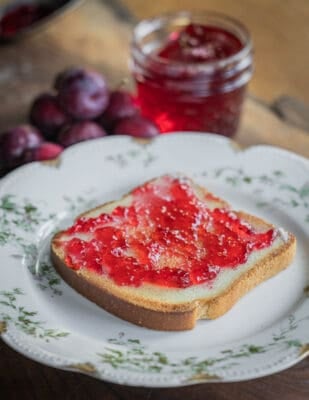 Hot pepper crab apple jelly is more versatile than the basic version. I love it as an appetizer with cream cheese and crackers, or it can be melted and used as a glaze for pork and chicken.
More Wild Fruit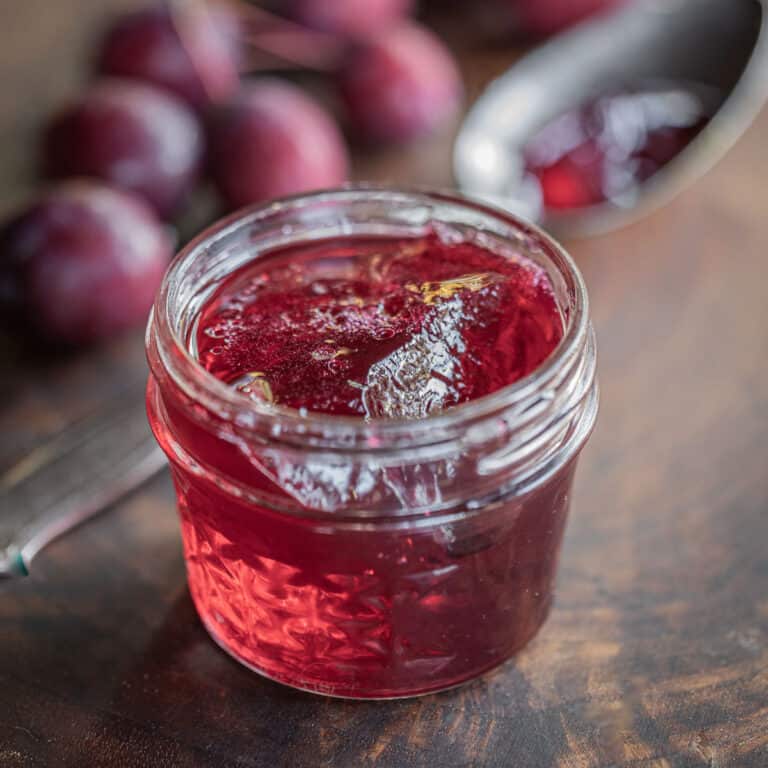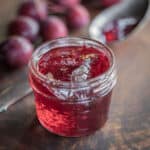 Print Recipe
Crab Apple Jelly or Crabanero Jelly
Simple crab apple jelly made with wild dolgo or wild red crab apples. Adding hot peppers is optional. Makes 4 cups or 4 half pint jars, or eight 4oz jelly jars.
Equipment
Canning Jars

water bath canner

1 gallon or larger pot for cooking the jelly

Metal plate or baking tin

for doing set tests

Large bowl of ice (optional)
Ingredients
Basic Apple Jelly
3

lbs

dolgo crabapples

or another pectin-rich crabapple

3

cups

water

3

cups

sugar
Hot pepper Jelly
2

habanero peppers

seeded and finely chopped (optional)

2

teaspoon

lemon juice

or ¼ teaspoon citric acid
Instructions
Make the crabapple juice
Wash the crabapples and combine with the water in a wide pot, such as a pasta pot. Bring the mixture to a boil, then turn the heat down to low. Mash the apples, then cook for 10 minutes more on lowest possible heat.

Pour the mixture into a colander lined with a two layers of cheesecloth and allow to drain and cool completely. Discard the skins and seeds or save to make homemade apple vinegar.
Cook the jelly
Measure the crabapple liquid and mix with an equal amount of sugar by volume, which should be about 3 cups. If you have less than three cups, I recommend squeezing the bag to get extra juice. If making crab apple pepper jelly, add the chopped peppers now.

Bring to a boil over high heat and cook until the temperature reaches 220F, doing set tests on a plate set over a bowl of ice. I like to use a metal pie pan as it transfers hot and cold almost immediately and will show you the results the fastest.

When the edges of a drop of syrup threatens to hold its shape on the plate, around when the temperature reaches 220F it's done, beat in the lemon juice and pour the mixture into clean jelly jars leaving ½ inch headspace.
Water Bath Canning the jelly
Screw on the lids, transfer to a waterbath and process for 10 minutes, or as needed for your elevation and size of your jars. I like 4-8 oz jelly jars which make a great gift.

Cool the jars, then store in a cool dark place, like a pantry.
Notes
To ensure a crystal clear jelly, don't squeeze the cheesecloth. The seeds, skins and excess juice can be used to make fruit scrap vinegar, or put through a food mill to extract the sour-tasting pulp for cooking.
For a fun variation, throw a small bundle of fresh mint into the apples halfway through cooking them with water.
Nutrition
Serving:
1
tablespoon
|
Calories:
47
kcal
|
Carbohydrates:
12
g
|
Protein:
0.1
g
|
Fat:
0.1
g
|
Saturated Fat:
0.01
g
|
Polyunsaturated Fat:
0.01
g
|
Monounsaturated Fat:
0.002
g
|
Sodium:
1
mg
|
Potassium:
23
mg
|
Fiber:
1
g
|
Sugar:
12
g
|
Vitamin A:
11
IU
|
Vitamin C:
1
mg
|
Calcium:
2
mg
|
Iron:
0.03
mg