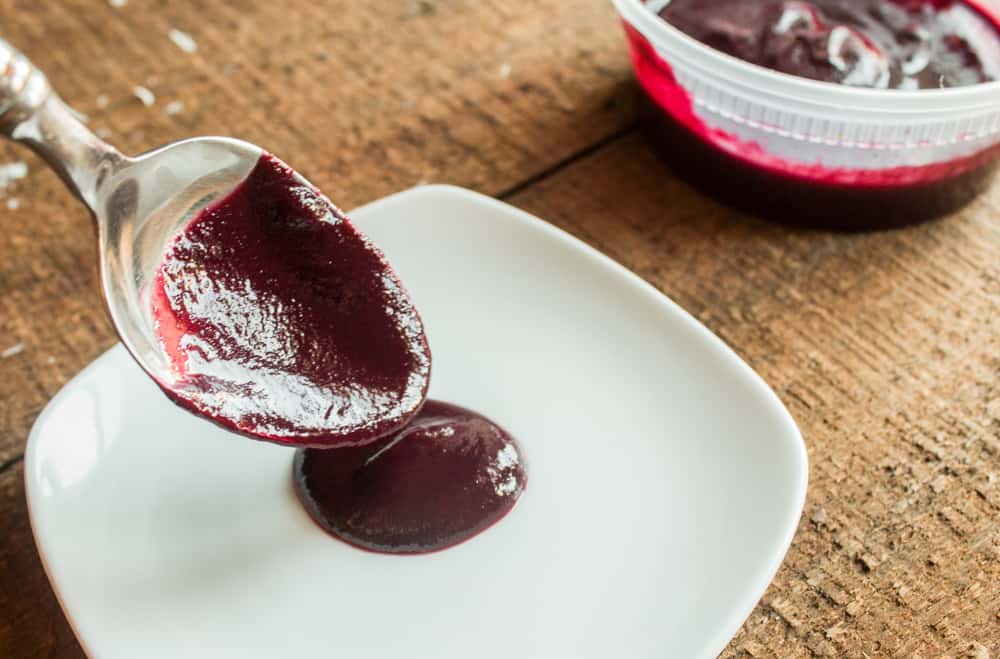 To me, using leftovers or looking in the cooler is how real creations are made and new menus created, not by looking at a fancy/expensive purveyor wish lists. A running behind the scenes joke I have with my cooks is that when we execute a dish creatively using leftovers, scrap, or odds and ends we dub it the "refrigerator special".
One recent example in my kitchen involved someone making a large batch of jam from the chokeberries we'd been getting. There was a lot of jam, about 3 gallons and that would be perfectly fine, but it was soupy and far from set. The person who made it had the best of intentions, but ended up running short on pectin to make the jam firm-up.
They tried to use some alternate methods to tighten the jam, but it didn't really work out, and in a busy kitchen with 30 hands or so in it a week, things can fall to the wayside here and there and be forgotten.
One of the most important parts of being a chef is making sure product doesn't go un-utilized. Since I'm not an owner, I have masters to answer for and every piece of carrot, onion, celery, burodock and watercress needs to be accounted for, or at least had had some hedge-betting involved in it's purchasing.
As far as the chokeberry jam experiment went, I'm always on the lookout for a new sauce to garnish meat entrees, since making reductions out of stock takes time and I also don't like to run more than one stock reduced sauce (demi-glace based) on the menu at once.
I had some duck breasts that were going to go on the menu that I knew would love a dark fruit sauce, but the sugar content of the jam needed to be adjusted. I knew adding a couple things could help round it out and turn it from a sweet puree to a punchy compliment, namely a spiced, sweet and sour sauce I usually describe on the menu as fruit ketchup.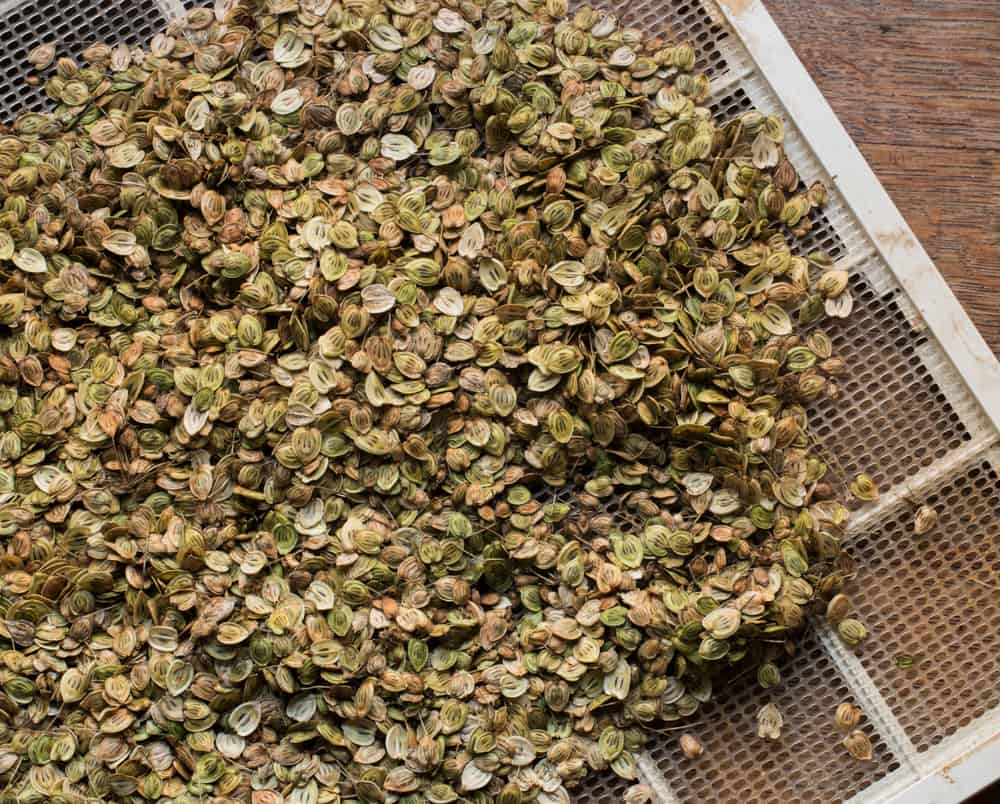 I took some aromatics and spices and cooked them with red wine, red wine vinegar, and the jam. On a whim, I added some dried cow parsnip seeds, thinking that they would blend in with the other spices and fade into the background. But as I was pureeing the sauce in the blender, the aroma punched me in the face. All I could smell was the eery lime-esque scent of the seeds, everything else was in the background.
I put the sauce in the fridge for a day to let the aromas meld and relax, (a trick I learned making homemade steak sauce) when I dug into it a second time and was surprised: it was still all cow parsnip flavor in the foreground, and it was really good.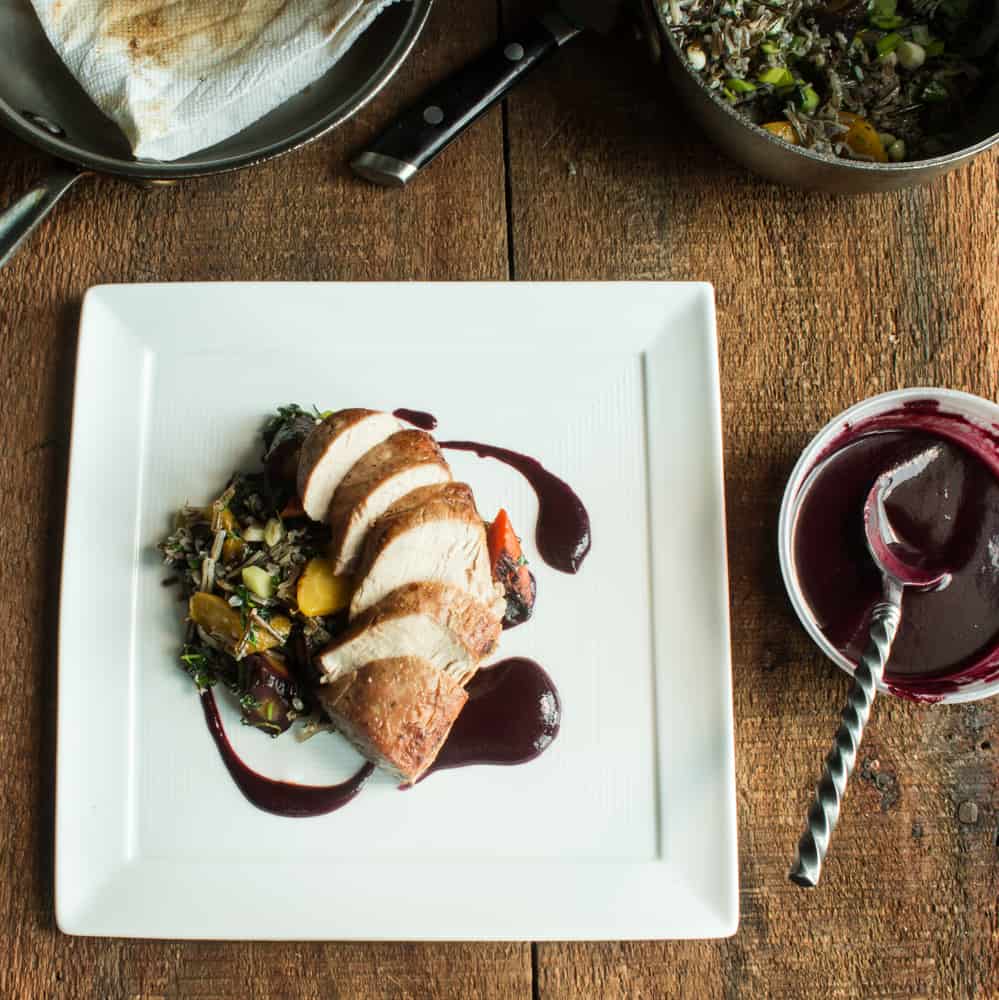 I made the sauce again a few weeks afterwords and learned something after toying with the recipe. Thinking the cow parsnip was so strong I didn't need any other spices, I made it with only the wild seeds, removing all other dried spices.
The sauce I ended up with tasted good, but it lacked the depth and character of the previous one somehow, even though I couldn't have told you that there were any other spices in it. What the sauce lacked was just the je ne sais quoi you notice when the sum of a few ingredients become greater than the parts, the beguiling taste that invokes the deep flavor in dishes like braised meats and slow cooked sauces.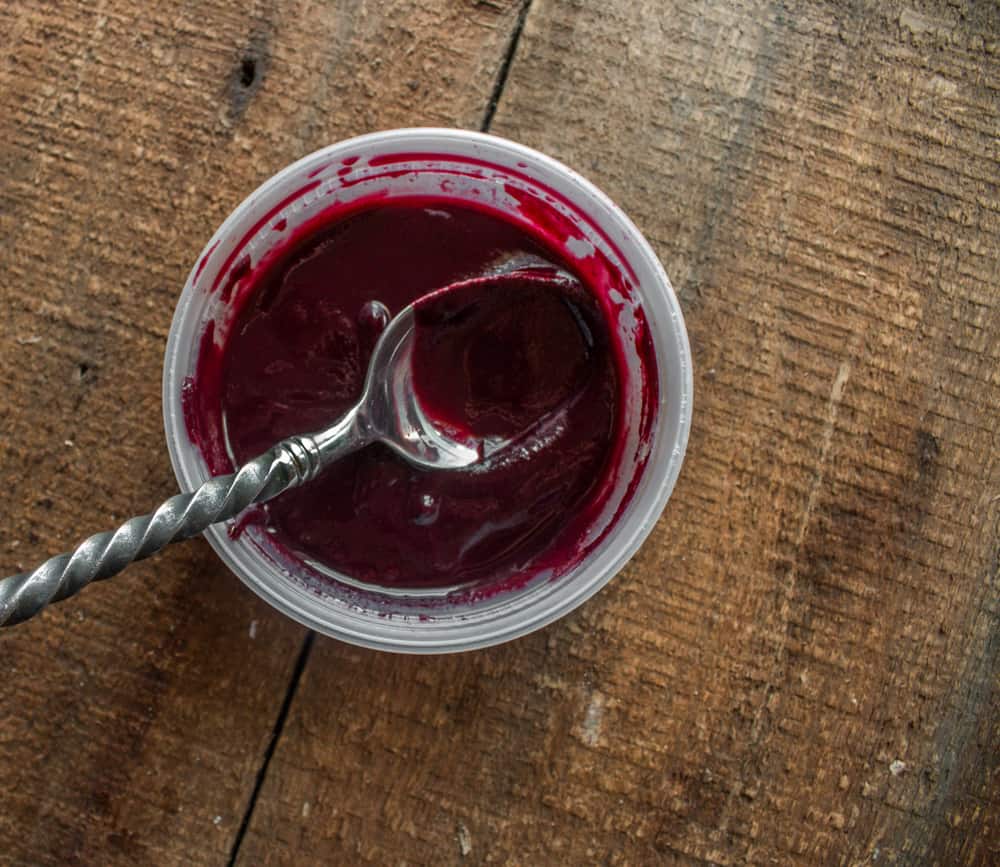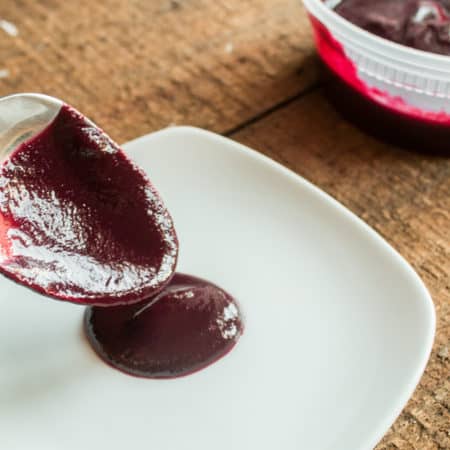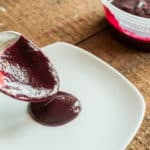 Print Recipe
Aronia Berry-Parsnip Seed Ketchup
Yield: 5 cups
Ingredients
Spices (toast these before adding them to the mix, except the parsnip seed)
2

tablespoons

wild parsnip seed

don't toast these

1

tablespoon

cumin seed

5

whole cloves

5

allspice berries
For the ketchup
2

cups

shallot

diced ¼ inch (or red onion in a pinch)

1

cup

chopped fresh ginger

1

cup

chopped garlic

1

cups

red wine vinegar

2

cup

red wine

3

cups

aronia berry jam or another dark berry jam Or 4 cups aronia berries and 1 cup sugar

2

cups

water
Instructions
Combine all ingredients and simmer gently for 1 hour.

Puree in a highspeed blender, pass through a fine strainer or chinois, then return the mixture to a sauce pan and simmer until it's thick enough to coat the back of a spoon, about 30 minutes.

Transfer the chokeberry sauce to a labeled, dated container and reserve until needed.
Notes
If you don't have jam, you can substitute 4 cups of aronia berries and 1 cup of sugar, just remember to continue reducing the sauce until it's as thick as you like. 
More