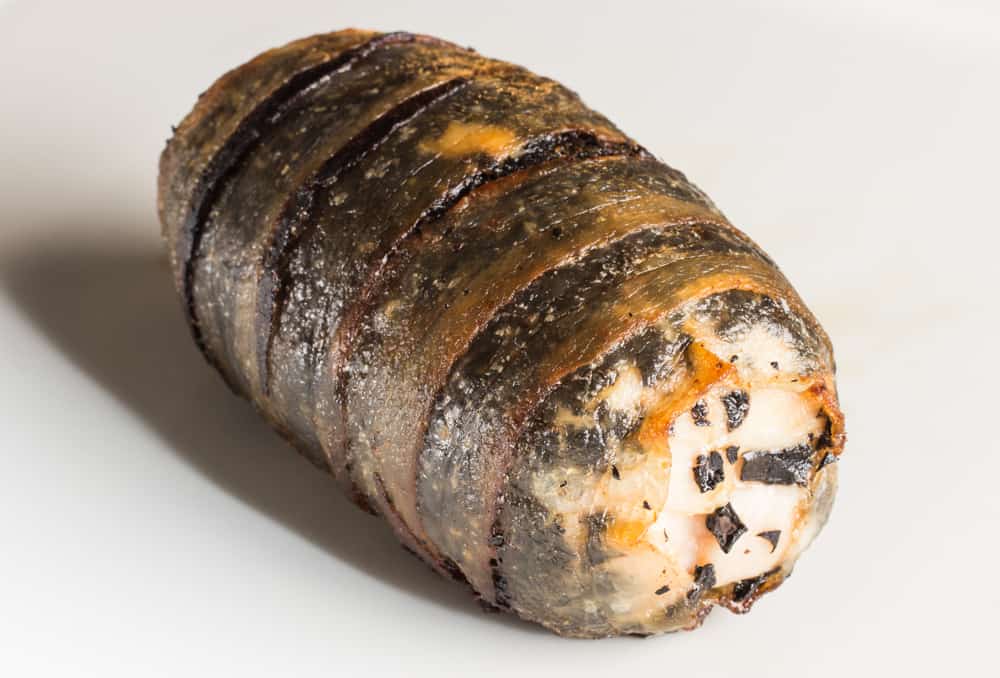 I got a message from Smart chicken a while ago, asking if I would write some recipes for their industry magazine Cafe Tecumseh.
For the restaurant, I can source a chicken with a more interesting background like I do sometimes from D'artagnan, but smart chicken isn't bad by any means, it's certified organic, and they were pioneers in bringing air chilling to the chicken business in the nineties at a time when most chicken (most commodity chicken still is) was chilled by submerging in a saline solution that ends up not only chilling it, but plumping it up with an unnatural liquid.
If you look closely at commodity chicken in the super market, in tiny letters on the back of the package it'll say something to the tune of "contains a % of retained water, etc" which is code for the strange liquid the chicken gets to swim in. Air chilling means just that, the chicken is chilled with air, and no crazy liquid is allowed into it. The retained water means that more water comes out of the chicken while it cooks, making it harder to get a delicious golden sear, its also just plain weird. So in the scheme of things, especially in rural areas where options are limited, smart chicken is a decent choice, when compared to factory farmed alternatives like Tyson and Gold 'n' Plump.
Even though the chicken isn't half bad, I was a bit insulted when the samples arrived I would be making recipes with: most were boneless and skinless, and there wasn't even a whole chicken, it was all just retail packs. In hindsight, I should've known better.
Since boneless tenderloins are about the last thing I would ever order for a purveyor, I made a recipe with them first-the perfect something for the home cook audience I knew the magazine would love, and had a little impish fun.
The tenderlions are formed into a semi-complicated cylinder and rolled in black trumpet mushrooms and herbs, finished with an outer layer of cured pork back fat, or lardo. Is it crazy good? Yes. Was it the right thing to send to a magazine who probably wanted a recipe for meatballs? Probably not.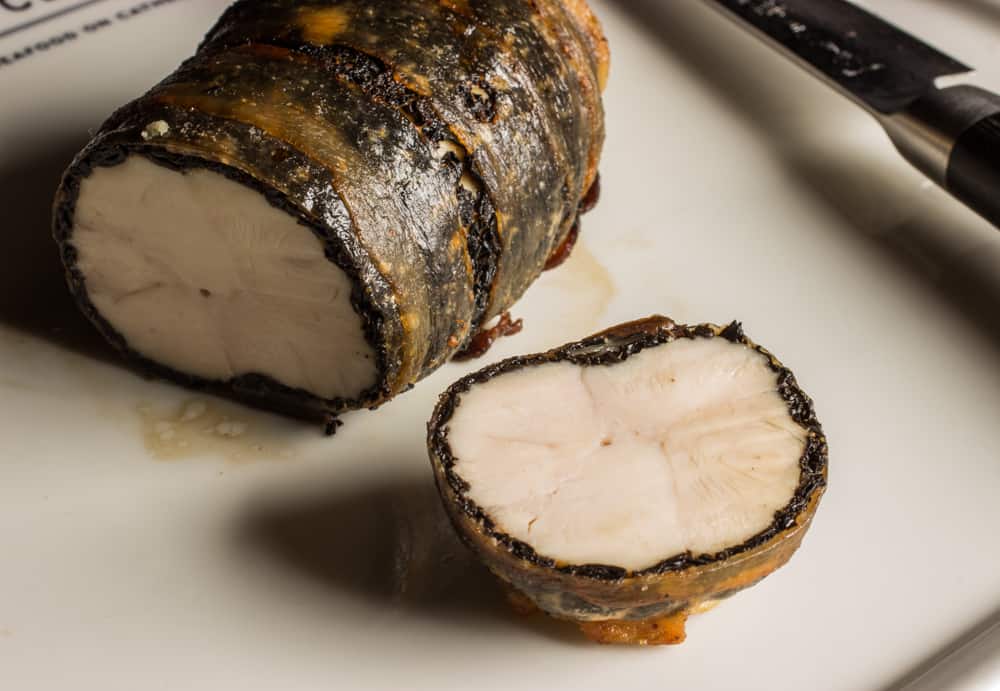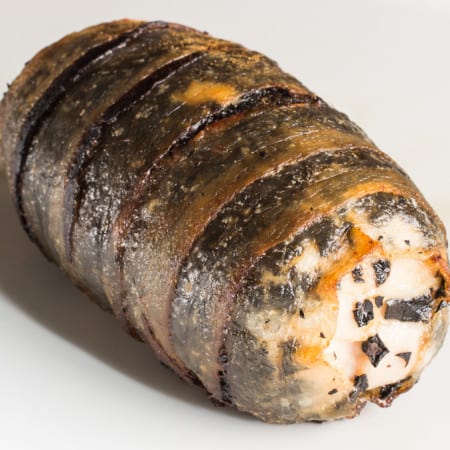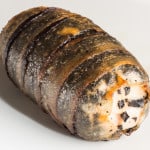 Print Recipe
Chicken Tenderlion Roulades with Black Trumpet Mushrooms and Lardo
A refined roulade of chicken or other poultry tenderloins rolled in black trumpet mushrooms and wrapped in lardo. Yield: 4 roulades, enough to serve 4-6 people as an entrée Ingredients
Ingredients
12

chicken tenderloins

3

cups

chicken stock

preferably homemade

¾

ounce

dried black trumpet mushrooms

5

egg whites

Kosher salt and pepper

1

tablespoon

chopped fresh thyme

1

tablespoon

unsalted butter

½

lb

sliced lardo shaved paper thin

bacon soaked in water overnight could be substituted

Flavorless high heat oil

like grapeseed, for cooking
Instructions
Prep
Rehydrate the black trumpets in the chicken stock for 30 minutes, then agitate them vigorously to dislodge dirt. Remove the trumpets from their liquid, then strain the liquid through a coffee filter and reserve for another purpose, like making a pan sauce for the roulades. Mince the black trumpets finely, then cook them gently with the butter for 5 minutes on medium heat, cool and reserve.

Using a whisk, beat the egg white with the water until frothy and reserve.

Remove any sinew or transparent fiber from the chicken tenderloins. With a very sharp paring knife, inspect the thick end of each tendelion for the tendon that runs through it. Carefully remove the tendon from the tenderloins, keeping them as in tact as possible.
Assembly
For each roulade, Lay 3 chicken tenderloins out on a layer of cling film alternating thick ends with skinny ends to form a rectangle. Brush the tenderloins with beaten egg, then roll them up in cling film to form a log. Keep rolling the logs while in the cling film to form perfect cylinders. Tie the chicken cylinders with butchers twine to hold their shape, then freeze until solid, but not completely frozen in the middle, this should take about an hour.

Lay out the sliced lardo on a sheet of cling film, slightly overlapping the slices to form a rectangle you will wrap around the chicken roulades.

When the chicken roulades are half frozen, remove them from the freezer and remove the cling film. On a cutting board, lay out the minced black trumpets and sprinkle with the chopped fresh thyme. Brush the chicken logs with beaten egg white, then roll in the black trumpet mixture, then transfer each to a square of lardo and carefully wrap the lardo around the chicken logs, then wrap tightly in cling film and refrigerate until needed.
Cooking
To cook the roulades, preheat an oven to 325 degrees. Heat a tablespoon of oil in a saute pan until hot, but not smoking. Put the chicken roulades with the lardo seam side down in the pan to ensure the lardo adheres to itself. Cook on medium heat, carefully turning occasionally until golden brown, then transfer to a cookie sheet lined with a baking rack and cook until hot throughout, about 10 minutes. Remove the roulades from the oven allow to rest for 2-3 minutes, then slice off the end of each one, and slice into ½ inch thick slices, fan onto a plate attractively and serve immediately.
Notes
You could substitute bacon here instead of the lardo. You would want to soak it in water overnight to remove salt though, since commercial bacon is incredibly salty. There really is no substitute for the black trumpets, but dried or fresh would work. 
More
The Forager's Guide to Black Trumpet Mushrooms